Check Out the Most Preferred B2B eCommerce Platforms in the Year 2020
Magento
Regularly, we see a rise in the number of industrial and technical B2B companies. This has made the demand for cost-effective eCommerce platforms more pronounced than ever. According to the latest Forrester report, it has been estimated that B2B eCommerce will reach almost a fifth of all B2B sales in the US by the year 2023, i.e., $1.8 trillion. Today, organisations are competing with each other to develop eCommerce capabilities to ensure that their clients can connect to a broader audience. Another reason is, B2B buyers are starting to demand similar high-quality services from B2B companies.
Let's now look at some of the features of current B2B platform development services. These include optimal architecture, customisation, infrastructure and environment, relevant module configuration, and of course, eCommerce integration. Let's go in-depth into it.
Architecture & Customisation
Product Information Management (PIM) and commerce platforms are developed based on a company's exclusive requirement depending on agility or longevity. The PIM or commerce backend is customised with code that enables you to manage data efficiently. Modules are tailored to fulfil different functions and provide more utility to businesses. It becomes easier to categorise products effortlessly by utilising UNSPSC codes. Certain systems work well on their own. However, CMS and eCommerce integration is the key to provide users with a spectacular experience when it comes to purchasing products or browsing educational content.
ECommerce Integration
Several new services integrate custom integration and advanced packages for organisations that are searching for the best and quickest in-class options. There are two most popular solutions for eCommerce functionality: Magento and Shopify.
In the forthcoming sections of this write-up, we have provided a list of most preferred eCommerce platforms in the year 2020. 
Let's get started with the list.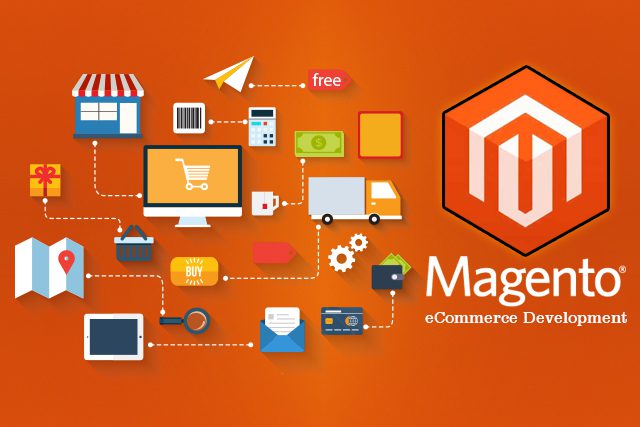 (Source: orangemantra.com)
Magento platform is specifically for average-sized and big eCommerce sites. You will need talented Magento experts Melbourne to set it up. It is a subscription-based or open-source which is ideal in complex situations where you have more than one storefront to handle for different parts of your business and a shared product database. It is more suitable for complex freight shipping. It consists of a vast marketplace for third-party customizations, several destination shipping configurations, flexible product option configurations, tiered pricing, multiple user groups, and a large developer pool.
The loophole of Magento is that it is costly to set up and maintain. It also requires high security and regular PCI scans, which would require long-term training. Certain adjustments will need developer support as the templates are not flexible. However, when you hire a reputed Magento agency in Melbourne, it is possible to get the right results.  

(Source: makedigitalsimple.com)
This subscription-based solution can assist companies of any size, irrespective of whether it is a small business or an enterprise. This platform is perfect to handle traffic spikes and large product volumes without any hassle. It also comprises of a user-friendly system that reduces training expenses. Some of the features of this ingenious platform include user-friendliness, online support, comprehensive online documentation, a vast developer pool, and modern tools that can be employed to integrate eCommerce features into external sites. 
Let's now divert our attention to its limitations. It does not provide an option to customise the checkout process or payment gateway. Even the marketing content customisation is quite limited.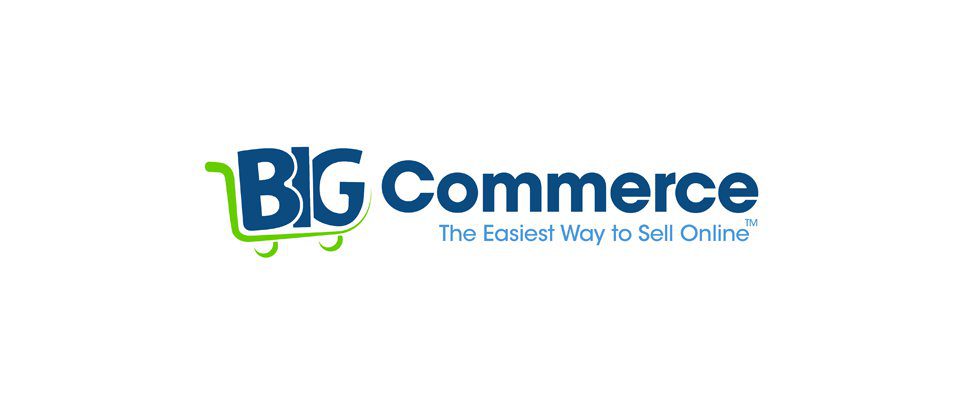 (Source: invitereferrals.com)
Similar to Magento, BigCommerce too is available as a subscription-based service or standalone software. Its dashboard is quite intuitive and is easier to set up. The software can be customised completely, which allows the users to change the functionality of their stores and create a bespoke appearance for the website. It does not have any setup or transactional fees. It is perfect for enterprises as you can create unlimited staff accounts. It provides a feature of omnichannel selling that can be utilised on Facebook, eBay, Amazon, and other media. The plans consist of unlimited storage space, bandwidth, and products. 
The loopholes of this eCommerce platform are: It provides limited choices when it comes to selecting free themes. There is a recurring billing option in the app store; however, it does not come with a solution. In case you cross the plan's annual sales threshold, the only option left is to upgrade.
(Source: youtube.com)
This platform runs as a plug-in on WordPress websites. It is free as the solution is open-source. In case you opt for WooCommerce, hire an experienced developer, and go for a high-quality hosting service. Remember, an entry-level developer might do more harm than good.
You get user-friendly dashboard tools that are quite straightforward in functioning. The solution consists of a large developer pool. Another positive aspect of this platform is that it comes with WordPress CMS' high marketing content customizability.
The limitations of this eCommerce platforms are: Some various extensions or plug-ins can enhance the complexity of the website and result in maintenance issues. The reason being, extensions and plug-ins evolve independently over a while. 
Year 2020 Here We Come!
2020 is the perfect year to integrate eCommerce capabilities to your business's website in case you have still not done it. Every year, there is a rise in the number of online versions of B2B eCommerce software, which goes a long way in reducing the purchasing and maintenance costs. To take advantage of Magento as your preferred B2B eCommerce platform in the upcoming year, affiliate with a reputed Magento development company, and ensure massive success to your online eCommerce store.