Meet N Greet With The Top 5 Video Chat Apps
Mobile
The coronavirus outbreak has plunged the world into a state of stillness. Governments of most of the countries have imposed a complete lockdown, and it is highly impacting the social lives of people. However, thanks to the advancements in technology and the dedicated app developers who worked round the clock and gifted us what we now know as video calling applications.
Since lockdown in almost all the countries in the world, there has been a surge in video calling around the world. People are using video chat apps to watch their loved ones on the other side of the screen. Many companies have coordinated video chat Mobile app development programs, and today these apps have benefitted professional and personal purposes to a great extent. The professionals have developed video chat apps for both leading computers and mobiles.
The mobile segment has two different types of app development environments– iPhone and Android.
The most significant advantage of using these video chat applications is that these apps are free to use and are quite reliable. The setup is quite simple, and users need not have any in-depth technical knowledge.
The Top 5 Video Calling Apps
Currently, there are hundreds of video calling apps in the market. Here are the top five best mobile applications for video chat in the world:
Facebook Messenger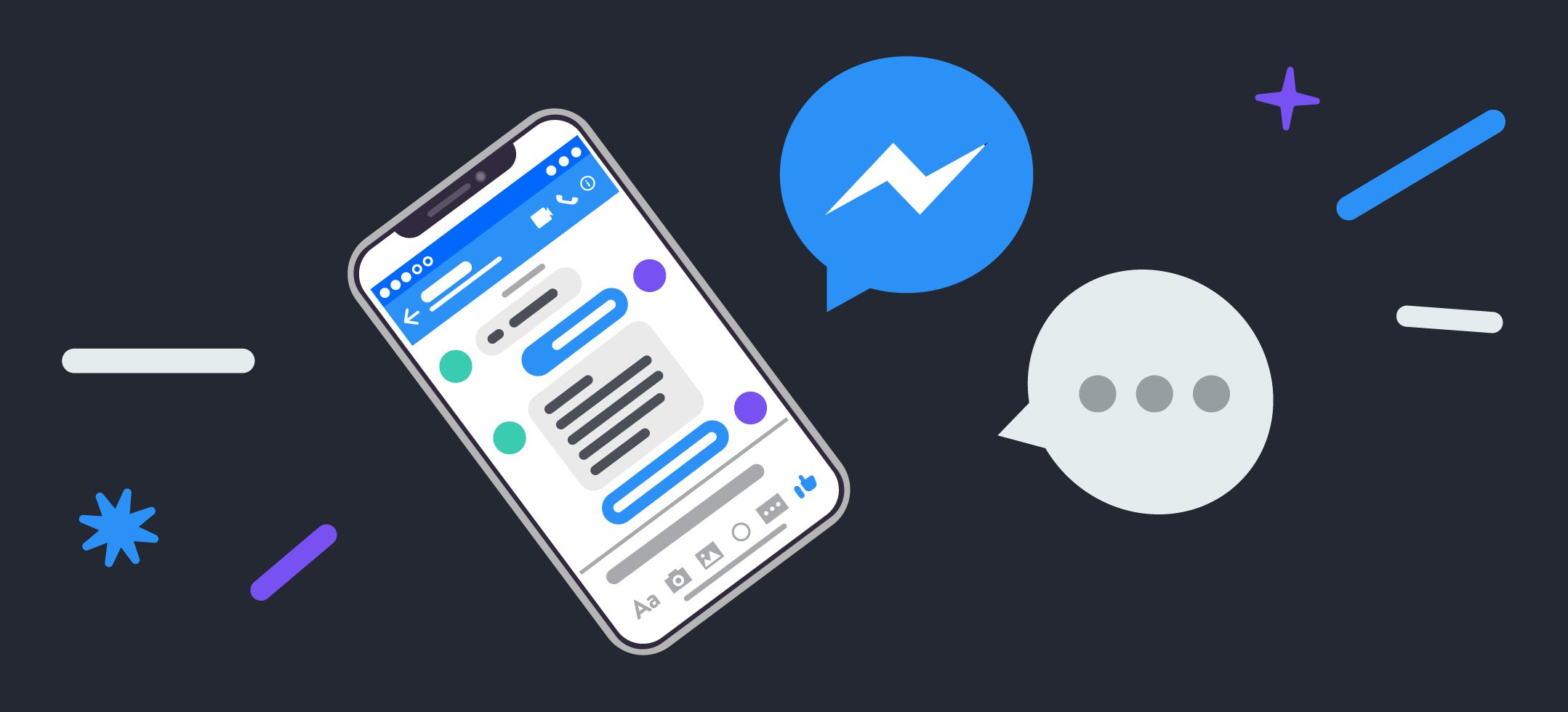 (Source: abetterlemonadestand.com)
Facebook has earned the tag of being the social media giant. It has revolutionized the social media experience and has enabled people to connect irrespective of their locations. You can chat with people you are connected to and also have a talk over the video calling feature.
All you need to do is sign in to Facebook and tap on the video call option. FB Messenger calls are fast and secure.
Recently, Facebook rolled out a new video calling feature that can make it the best mobile application for video chat.
So, what's the new feature?
Messenger Rooms!
(Source: cnet.com)
Messenger Rooms allow you to create joinable group video calls that can include up to 50 people. There are no time limits! And, having a Facebook account is not a mandate.
Isn't that great?
Moreover, to ensure security, the room hosts can keep an eye on who is joining the chat and are allowed to remove users from the call if necessary.
One more fascinating fact – Facebook is going to launch a really happening feature shortly.
Dying to know?
Ok, so get ready to go on 'Virtual Dates' on Facebook Dating!
Skype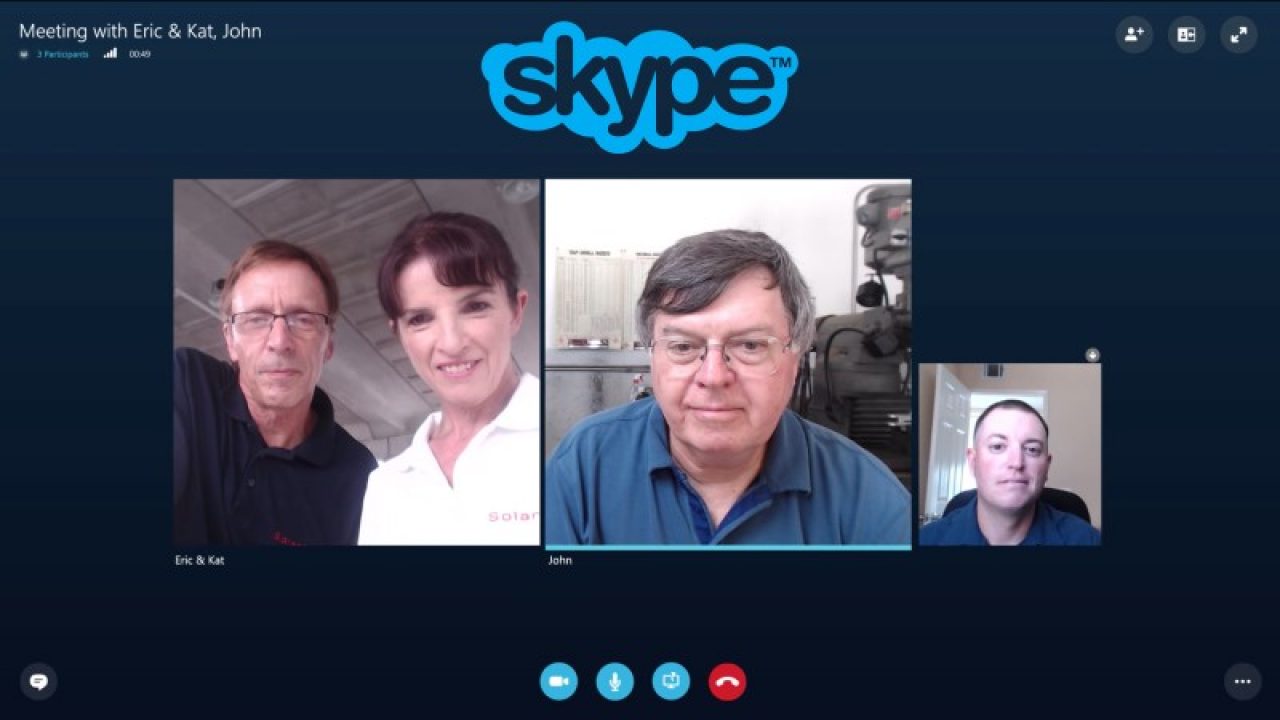 (Source: gadgetstouse.com)
Skype holds a name in the video calling domain for a very long time, and the popularity of Skype is still the same even today. Skype has supported almost all devices, be it computers or smartphones.
Skype supports international calling and texts, and it is a great application to connect your family and friends abroad. You just need to sign in and add your contacts to start. Also, forget about the hodgepodge in the background with Skype's blur the background. You can also send a video message to another Skype user if you are not able to catch up on a live chat.
FaceTime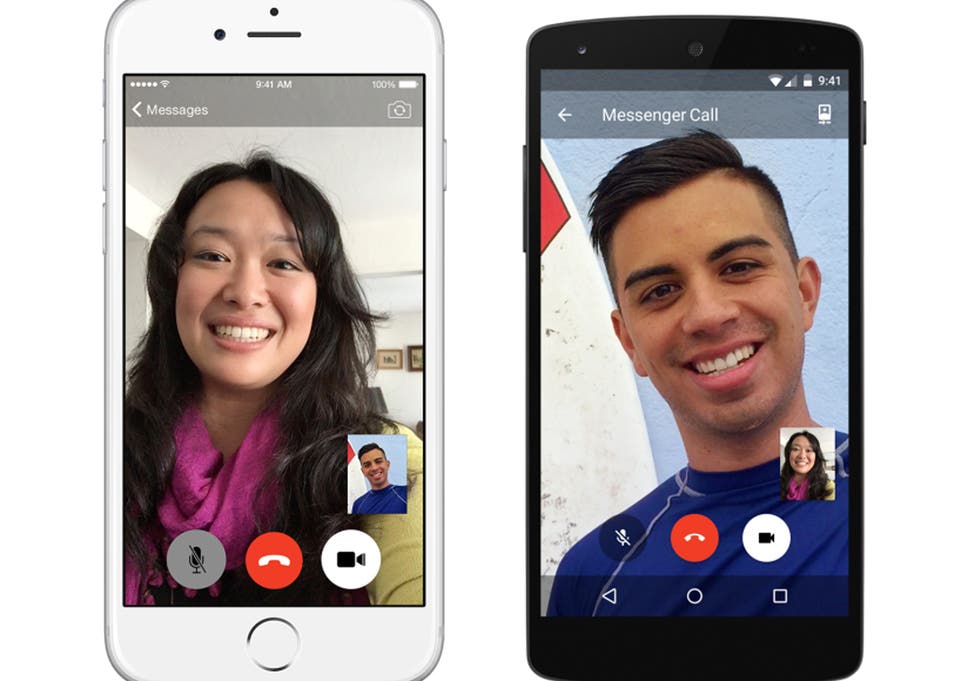 (Source: independent.co.uk)
If you are an iPhone user or a Mac user, this is for you. Apple is one of the first companies to introduce video calling features from iPhones, and then slowly, other companies followed up. FaceTime comes pre-installed in Apple hardware, and the users stick to FaceTime due to its efficiency in video calling and audio clarity. The application switches between Wi-Fi and mobile data, whichever is the strongest.
FaceTime features will amuse you!
During a FaceTime call –
Replace your actual face with a customized Memoji avatar
Add filters, effects, and stickers to your FaceTime chats
Capture a FaceTime Live Photo including the audio
Houseparty
The Houseparty application has been around for a while now, and during the lockdown, it has gained popularity among the teens. Usually used by groups of friends, this app has come up with a feature where the users can invite other users to join the video chat. Connecting face to face is seamless with Houseparty. It even alerts you when you have got friends 'in the house' so that you can jump right into the conversation.
The app has some minor bugs and issues and needs a tweak in the app development phase. It works both on iOS and Android. The minimum requirement for iOS devices is iOS version 9.0, while on Android devices, it is supported from Android 4.4 onwards.
Appealing Quotient!
Play games like Pictionary, Heads Up! and Apples to Apples.
Zoom Meeting
(Source: androidauthority.com)
This application is mainly used by the professional teams for video conferencing and team meetings.
Zoom is supported in both desktops and mobile phones. Features such as screen sharing, 256-bit AES encryption, and live annotations are offered by Zoom in both free and paid versions of the application.
There is a 40-minute time limit for video calls, and this restricts unnecessary conversations in professional environments. Zoom has been a centre of controversy due to its security breach, and the dedicated app developers are working on it.
Wrapping Up 
In this quarantine, people have become obsessed with video calling apps. The apps have reduced the distance between people virtually and have positively contributed to the social and mental health of the people.
Watching their friends and family live on the screen gives a sense of happiness, which is much needed during this crisis period. In this write-up, we have discussed the top five video chat apps that are currently ruling the app market. Besides these, several other apps have also gained prominence.
Google Hangouts, Google Duo, FreeConference, Discord, Marco Polo are some of them. While video conferencing apps like Go To Meeting, Cisco Webex Meetings, Jitsi Meet, and Skype Meet Now have proved to be highly potent for professional meetings. The COVID-19 pandemic has created an alarming situation worldwide. In such a period, the group video calling apps have literally helped us to fill our isolated lives with joy and love.