Top 10 Marketing Tips to Make Your WordPress Website Popular
WordPress
Today, whenever one talks about CMS, one name that comes to our mind is WordPress. It has been researched and found that WordPress holds more than 50% of the CMS market share. This goes to show the sheer dominance demonstrated by this CMS in the global market. Another research showcases the fact that approximately 23 million websites have been created by employing WordPress. And you will be glad to know that 313,000 pages in the top one million of all sites come from WordPress. All these figures are enough to suggest that WordPress is one of the indispensable technologies in today's global market. This very reason makes it quite essential for you to opt for WordPress website development services and take your site to the pinnacle of success.
Now, that you are aware of the reach of WordPress, the next question is: What is the best way to market your WordPress website to the next level? We have tried to address this question in the forthcoming sections of our write-up. Our goal is to provide you with the essential tips and tricks to market your WordPress website as a comprehensive package. This includes generating content, planning its deliverable, and employing promotional and analytical tools. The most vital aspect of this package is the marketing capability derived by WordPress. 
Let's now dive into the world of WordPress and look at some of the best marketing tips to make your website popular.
Ensure That Your Website is Mobile-Responsive
(Source: exabytes.com)
Everyone now knows that Google loves mobile-responsive websites. Recently Google has updated their algorithms intending to find out websites that are not mobile-friendly. So, if your objective is to rank in the top SERPs on Google, then you have no other option except for making your site mobile responsive. 
In case, you do not have any knowledge of a mobile responsive site or are facing any issues, hire WordPress dev from a reputed organisation that can give you the right guidance about the subject matter in hand.
Make Your Website's Speed Optimal
(Source: knowyourmobile.com)
The next thing that Google has close eyes on while determining the search engine ranking is your website's loading speed. In case, it is too slow; chances are you will not be able to rank higher on Google SERPs.  
Always remember, it is much better to market a site that has a swift loading speed in comparison to one that takes ages to load. People will not wait for a long time for your website to load. If your site has lethargic loading speed, it can result in higher bounce rates. It also results in providing poor user experience to the visitors. 
To counter this situation, take the help of reputed WordPress development services and talk to the experts to ensure that your website's loading speed is optimal.
Optimise Your Website for SEO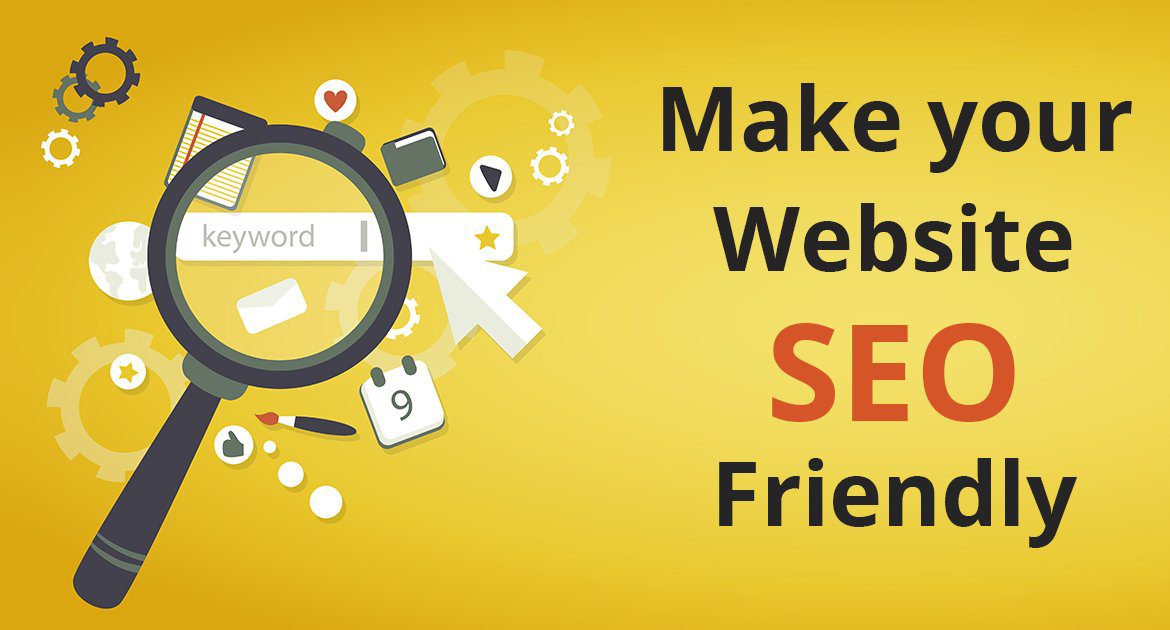 (Source: webdaytona.com)
An SEO-optimised site is much easier to market since it can drive more organic traffic. With traffic, your search engine rankings improve, which, in turn, results in more and more people visiting your site. To make sure that the site is SEO optimised, you need to follow certain steps. The number one step is to optimise all your images. Next, never post repetitive content. The third step is to create effective permalinks. The last step is to select a reliable web hosting partner. We have gained prowess in assisting our clients with SEO optimisation. 
Contact us, and our expert developers will do wonders to your search engine ranking!
Devise a Sales Landing Page
If you are planning to launch a new product or services. Alternatively, if you wish to market your existing services effectively, then you need to create a great landing page. The peculiar thing about landing pages is that they play a critical role in conversion ratio. In case they are effective, your sales can go up tremendously. However, on the other hand, if they are ineffective, your business can suffer. So, they can prove to be blessing or a curse for your business depending on your usage. Hence, it is recommended to spend quality time in devising a plan to create these pages. 
In case you do not have the resources to develop dynamic landing pages, do not worry. Contact us and our experts will get it done with utmost efficiency.
Try Different Permutations and Combinations while Developing Landing Pages
A/B testing is a great way to check whether your landing pages are getting enough traffic or not. However, there is no sure-shot guarantee that you will achieve success using it. Sometimes it works quite well while other times it might not work. People avoid A/B testing because it can be draining exercise, and you might end up feeling exhausted.  
You can try WordPress plug-ins like Optimizely to get things done without any hassle. You can experiment and customise using this plug-in. The amazing part is, it relies on the scientific method that eliminates all sorts of guesswork. 
All Your Blog Posts Should have CTAs
You can see CTAs on homepages and landing pages. However, they are rarely seen on blog posts. This is one big mistake made by companies. Blog posts are a great medium to include CTA. It is possible to integrate a lavish CTA graphic to your blog posts. You can even go for a simple callout. If you wish to explore further, go with sidebar CTAs, simple text CTAs, and header CTAs. Decide one that is appropriate according to your requirements. You can employ WordPress plug-ins like Thrive Leads or Lead Magnets to create effective CTAs.
Share All Your Posts Optimally
Google is fond of social media. Social media can play a critical role in determining the visibility of your website in search rankings. Hence, we recommend you to make your content shareable on social media forums. You can try ingenious WordPress plug-ins like AddToAny Share Buttons that allow visitors to share any page without needing any copy-pasting. Similarly, WordPress to Buffer enables you to schedule posts directly from the dashboard. 
Allow Comments on Your Blog Post and Respond to Them
One thing that can liven your WordPress site is comments. The higher the number of comments you receive on your website, the more engaging would be your site. However, only receiving comments will not be enough. It is important to respond to the comments. If you do not respond to the comments, the visitors will feel that they are not being addressed directly. To resolve this problem, we suggest you try plug-ins like Disqus that enable visitors who want to comment to subscribe and log in to get access to your comment. This assists in building a community where it is possible for the commentators to effortlessly and frequently interact with you.
Every Blog Post on Your Site Needs to be Optimised
Remember, SEO is an integral part of a WordPress site. This includes your blog post. You can optimise your blog post from the SEO point of view by ensuring it has appropriate meta-description keywords and titles. 
There are a variety of WordPress plug-ins that can assist you in SEO optimisation. However, if you ask us, we would recommend Yoast (for SEO). You can opt for free and paid versions. Both are amazing. However, the paid version consists of more features. The surprising part is, it hardly takes two minutes to optimise a post by employing Yoast.  
Watch Out for the Trends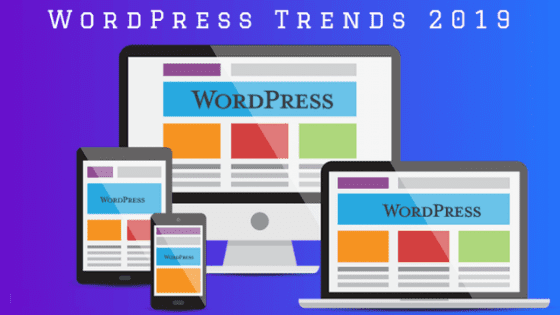 (Source: trickyenough.com)
Every marketing guide will have this basic principle of keeping a close eye on the changing and emerging trends. This way, you can stay ahead of your competitors. If you wish to learn about the trending topics and what exactly does your visitors wish to read. For this, we suggest you employ Hootsuite by adding it to your WordPress site. This way, you will get the hang of the trending topics. It will even enable you to manage your posts by keeping all the trending hashtags in consideration without leaving your WordPress dashboard. Can it get any better than this?
Final Thoughts
As you can now understand, WordPress is an amazing CMS for all types of businesses. It can serve business of any scale. The only thing required is a bit of knowledge of how to effectively maximise your benefits out of it. These are some of the best marketing tips that will make your WordPress website grow to the pinnacle of success. If you need any help or feel lost, our team of expert WordPress developers can help you succeed in your endeavour. We have proved our mantle by fulfilling the marketing needs of a diverse range of clientele. Reach us now and see how you can benefit from this fantastic CMS!