10 Search Engine Optimisation Myths Dispelled for the Year 2019
SEO
Search Engine Optimisation is the key to the success of a growing business. Each and every online business today thrives on making their presence felt on the internet. This can be done by utilising the best SEO services in Sydney from a professional SEO company.
With time, the search engine algorithms have evolved continuously and developed. In turn, it was imperative that the methods of optimisation also keep up with the pace of it. In this fast-paced online business world, the SEO services space has changed quite drastically in a very short span of time. It is therefore not uncommon to find online businesses struggle to keep up with the changing dynamics of search engine optimisation services. 
People have their perceptions when it comes to the theories about Google's search rankings. Some of them are utterly false and misleading. In the forthcoming sections of this write-up, we have provided certain search engine optimisation myths that are needed to be dispelled for the year 2019. This way, you will be able to make the most out of your efforts to rank your online business in top SERPs on Google. 
We promise after reading this content piece, you will be in a far better position to comprehend the long-held beliefs that you had about SEO were utterly incorrect which would pave the way to get higher SERPs on reputed search engines like Google and Yahoo. 
Let's get started with the myths and bust them right away!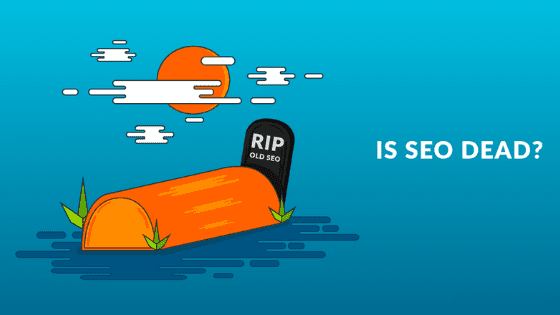 (Source: coredna.com)
Myth: SEO Services is Long Dead and Buried
Reality:
To start things off, people believe that SEO services are long dead and buried. This is a myth. Although the traditional methods of increasing the search engine rankings have become outdated today, it does not mean that the whole SEO concept is long gone and dusted for good. 
At present, we are seeing the role of SEO transforming to an even bigger scale. It is not just a few simple tricks to get your website on the top of search engines. You also need to integrate your usual SEO tactics with complete and pleasant copy, effective audio/visual content, and social media community engagement that can help you get a more holistic approach to boost the rankings of your website.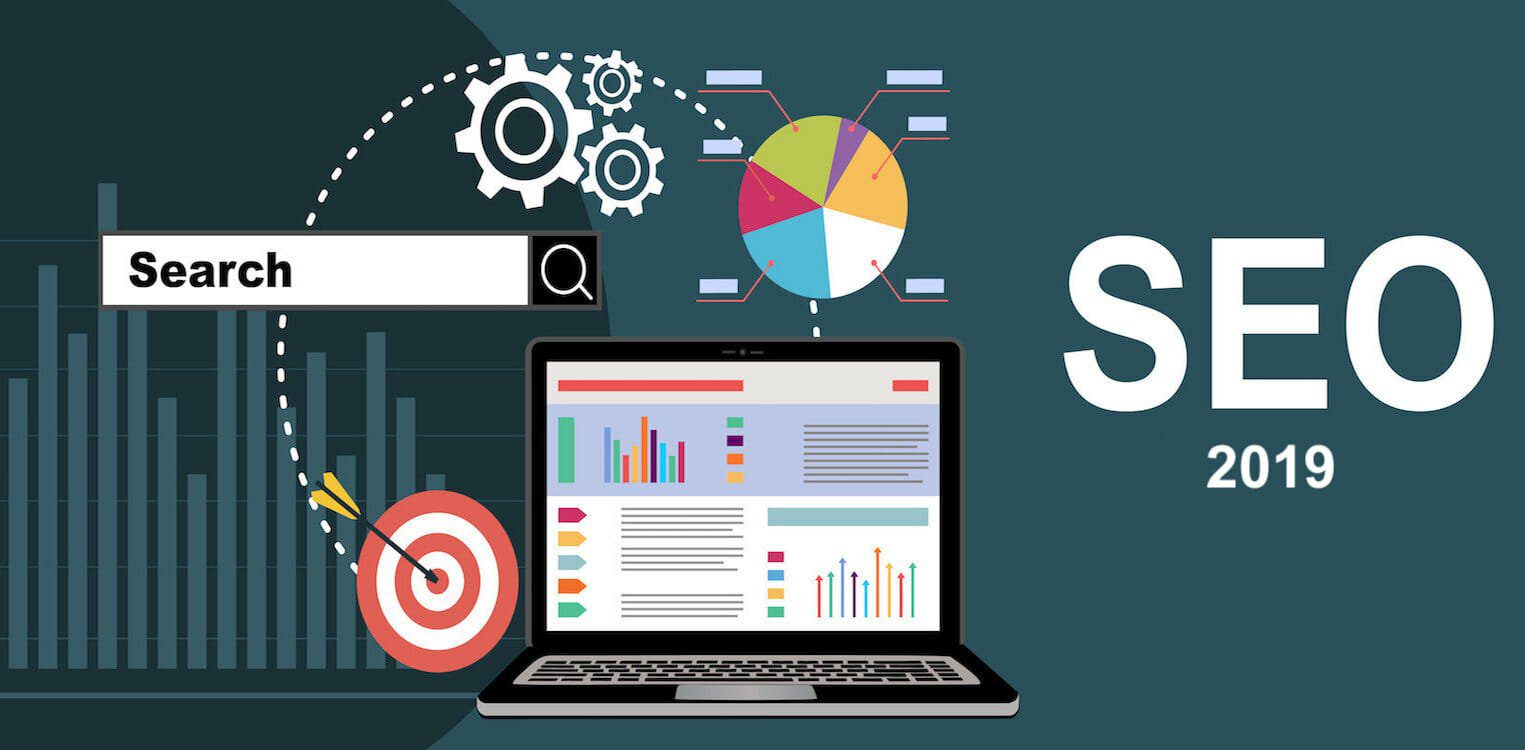 (Source: singlegrain.com)
Myth: Links are Like Gold to Drive Traffic to your Website
Reality:
It might seem that getting links and backlinks is a sure-shot way to catch the attention of your target audience to the website. But, every time this might not work. There is a probability that even inbound links can assist in boosting the rankings of your website. The most important thing is to concentrate on quality instead of quantity. Today, social media is a prominent medium to create, engaging quality content that makes users share them. This is the best way to drive traffic to your website instead of planting backlinks anywhere!
Myth: Placing Keywords Anywhere in the Content is Enough to Get Higher Ranking
Reality:
In the past, SEO professionals used to repeat the primary keyword as many times as possible to get a higher SERP ranking. Google tried to stop this practice by introducing several other factors along with this one like the user experience and bounce rates. So, if you are an organisation that is still using the same old technique of placing as many times the primary keyword in the content as possible, your page ranking will drop to a substantial level. This particular technique of placing primary keyword as many times as possible is regarded as a negative SEO technique, in order words, "Blackhat" that can cause your website to shut down completely.
Myth: If Your Domain Name Matches the Primary Keyword Exactly It will Rank Higher
Reality:
In the past, spammers started the process of claiming domain names strictly for ad purposes by matching the primary keywords. But, this does not necessarily mean that your website will rank number one in the SERPs. Google took strict actions to ensure that no one was able to take unfair advantage of this fact. Hence, it is imperative for you to have a website that is backed with high-quality, relevant content.
Myth: Bing Rankings Do Not Matter A Lot
Reality:
It is needless to say that Google is the most dominant search engine available on the internet. But, rule out other search engines like Bing at your laurels. Do you know that Bing has a 15-18% share, a figure that has steadily grown since it's launch in the year 2009? There are stats to prove this fact. Moreover, the demographics of Bing users are mostly older, family-oriented, and less tech-savvy. If you are looking to attract the target audience that matches these demographics, it will not hurt to learn more about the search engine algorithm of Bing. Also, it is interesting to note that Bing has a few partnerships with Facebook. Moreover, it is a less competitive sphere and provides excellent opportunities for your website.
Myth: Subheadings are Key to Score Good Rankings on Reputed Search Engines
Reality:
It needs to be said that subheadings H2 to H6 do not add much value to your SEO. But, they provide superlative user experience, enhance the engagement and the readability quotient. Mainly, if you talk about the comprehensive scheme of things, subheadings alone are not enough to take your website to the top ranking of Google. Instead of that, you need to concentrate on writing quality content for best results.
Myth: Images Do Not Provide Value to SEO
Reality:
Although indeed bots cannot view images and video content that does not mean it cannot have an impact on SEO. By adding proper tags to your pictures and videos, it is possible for you to give clues to search bots about the nature of your content. Since this era is all about interactivity, it can boost SEO in several ways. On top of this, if you create pages and content that are accessible, user-friendly, and functional, it can go a long way in boosting your rankings through other vital metrics.
Myth: You Get Guaranteed Success Utilising Social Media
Reality:
There are various social media sites like Facebook, Instagram, and Twitter that have become an integral part of our lives. But, it is essential to note that while social media marketing is critical in attracting online traffic, only having a Facebook account is not going to work. It is equally important to spend quality time in devising a social media campaign plan. Once that is done, it is time to keep updating posts on a day-to-day basis. You need to identify your exclusive voice. This way, you will be able to build up the visitor base and ultimately bolster your search engine rankings.
Myth: Paid Links is the Right Way to Get Organic Search Results for Your Website
Reality:
Everyone knows that paid links can drive visitors to your website, but that does not necessarily mean that it will feed into your organic search rankings either. Today, users have become smart. They are incredibly wary of sponsored links and promotional content. In case, they get to know about it, you will end with increased bounce rates on your website. So, paid links can boost your traffic figures temporarily. But, organic search can help your website become relevant and trustworthy to get organic search results for your website.
Myth: Having a Large Number of Webpages on Your Website will Assist You to Rank Higher
Reality:
It is normally believed that having a lot of webpages on your website can enrich your client experience. But, it is essential not to fall in the trip of creating web pages just for the sake of it. Remember, no matter the number of webpages that you have on your website if it does not provide enough value to the needs of your customers, they will go to your competitors. This way you will lose out big time!
Parting Thoughts
These are some of the SEO traps that can make your website vulnerable to lower rankings on SERPs. Although, there is a maze all around it is essential to accept the reality and avail the services of a professional SEO company to boost your search engine rankings most naturally.