A Backup Plan for Magento Store Owners If You are Still Using Magento 1
Magento
Magento is the most preferred eCommerce platform amongst store owners for more than a decade now. There are lots of businesses that have taken advantage of the Magento platform to create their space in the eCommerce domain. Magento eCommerce development services have become a household name for anyone who has been in the eCommerce business. 
With the vast majority of online stores still running on Magento, lots of store owners are still stuck with Magento 1 as their eCommerce platform. It is about time that you make confident decisions that will take your business to the new heights of success.
This blog is not for those who have already migrated to Magento 2. However, if you are still running your eCommerce store on Magento 1, the forthcoming sections of this write-up will help you make the right decision related to the future of your online business. We promise after reading this piece of content; you will have a backup plan ready if you are still using Magento 1.
So, let's get started.
Magento has already informed on more than a single occasion that they are going to end the support for Magento 1 by June 2020. Now, there might be certain questions coming in your mind: Will the eCommerce stores stop working? Is there any magical switch that is going to happen which will shut off all the eCommerce stores? The answer to all these questions is a big No.
There has been a lot written by companies, agencies, platforms, and even bloggers to scare merchants to take their desired path. However, this is not going to help anyone in the ecosystems, especially the merchants. 
Here "end of support," for Magento means:
Security patches;

Code fixes;

Feature improvements.
So far, Magento has successfully introduced several fixes for each release. This will keep on happening for major releases, with new features being added regularly. This will cease after June 2020.
Once Magento 2 becomes a stable version in the latest releases, they will decide to plan to cease their old product line. So, as a Magento 1 store owner what should you do?
The Number One Challenge for Magento 1 Store Owners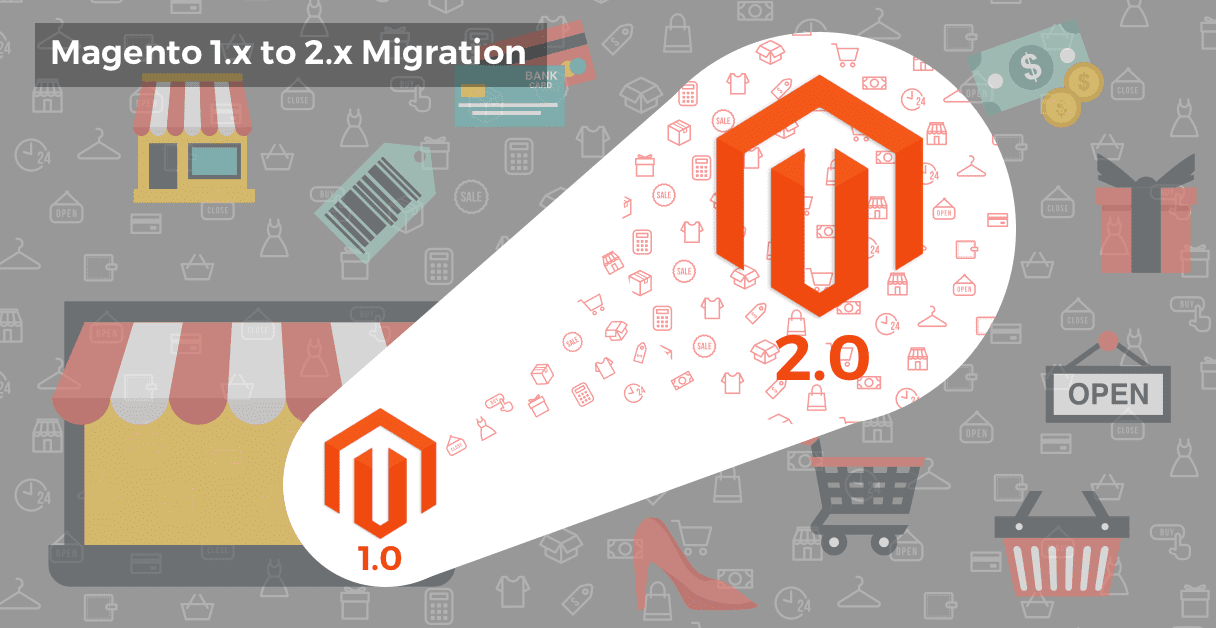 (Source : tigren.com)
Magento 2 is a great solution, and it has got even better with Magento 2.3.x release. The reason being, it has got rid of several issues that were existing in the previous versions, which made the lives of merchants and agencies difficult. There are quite a lot of opportunities that are coming up after the adobe acquisition.
However, it has got to be said that Magento was not a secure platform to master. It even made the lives of Magento developers in Melbourne hard who were already acquainted with Magento. The overall cost of the platform is on average higher than the development costs of Magento 1, which it started. This is the reason due to which merchants are not eager to migrate to Magento 2. 
There are quite a few merchants who are looking for a change since they have been using Magento for last few years. So, merchants are now weighing in options, especially if they are still using Magento 1.
Let's now divert our attention to the options.
There are three viable options available to you. We will provide the pros and cons of each one of them.
Do Nothing and Hope That Things Will Workout at the End On Their Own
There are still a lot of Magento 1 stores out there who have not made significant changes as the years have passed by. They have only worked on patching their stores or upgrading to the more recent version. They will continue to the business as if nothing will go wrong. Until it does. There is not much to argue with this approach.  
Pros
Minimal impact on the budget;

Hoping for a positive result shortly.
Cons
There is an increased risk of site exploits as years roll by;

A limited span of support for M1 from agencies and marketplace.
Stay on Magento 1, However with a Workaround
Two key initiatives have been launched in the Magento ecosystem to overcome the situation: Mage One and Open Mage Project. Mage One has promised Magento 1 merchants to regularly release security patches as Magento. On the other hand, Open Mage Project is a bit more comprehensive in comparison. Its objective is to continue providing breakthrough ideas and fixes to Magento 1 even after the official end of Magento 1 in June 2020.
Pros
Limited investment required;

Working on familiar territory as usual.
Cons
Officially there will be no support from Magento;

A limited span of support for M1 from agencies and marketplace.
Magento 2 Migration
This is a logical route to take when you are an outsider. Migrate to Magento 2 by exploring the most popular open-source platform and grow your online business by manifolds. You can also take advantage of developers and partners to get adequate support for your innovative ideas. 
There are lots of store owners who have already migrated to Magento 2 or are planning to migrate. Sometimes the process is quite simple. At other times, it requires meticulous planning and customizations. 
The cost of developing and running a Magento 2 eCommerce store is higher when compared to Magento 1. The primary reason for that Magento 2 is a more sophisticated platform that consists of a whole different set of features that comes with a cost. You should also consider that.
All in all, Magento is still considered a sturdy eCommerce platform which remains to be an ultimate choice amongst merchants.
Pros
Utilize the latest tech stack, features, security;

Effective utilization of the Magento/Adobe ecosystem.
Cons
Need for larger investment;

The recurring costs are more than Magento 1.
Final Thoughts
Here, you have it we have provided you with three backup plans if you are still using Magento 1 for your eCommerce store. If you wish to opt for Magento 2 migration services, get in touch with an experienced Magento development company today.