Stay Competitive in 2024 with Cutting-Edge Shopify Ecommerce Trends!
Shopify
Are you an e-commerce business owner seeking to know about the latest Shopify e-commerce trends to get a competitive advantage this year? If yes, you are at the right place! In this comprehensive blog post, we will focus on discussing these, which you should be aware of to ensure that your business thrives well in this world of fierce competition. 
Whether you are aiming to hire Shopify developers or considering Shopify development services, getting an idea about these trends can be the key to your success. So, let's have a look:
What are the Future Shopify Ecommerce Trends to watch for?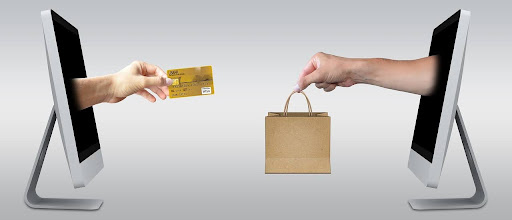 Now, let's talk about the latest Shopify ecommerce trends that you should essentially know about before leveraging the expertise of Shopify development services:
The Emergence of Dark Social
You may have come across a product recommendation in a WhatsApp chat or seen a brand being discussed in an email thread. It's because of dark social, an emerging trend in Shopify Ecommerce, where content is shared through private and hard-to-measure channels. There is a rise in this trend in the present times, and it is expected to grow in the upcoming future times. Dark Social is poised to bring transformation in both social commerce and Ecommerce. Thereby, it augments the power of personal referrals and discovers a wealth of untapped customer data.
So, it is essential to master the intricacies of dark social to get a competitive edge in the present times. In this regard, you can get the best advantages by choosing professional Shopify development services. A Shopify expert agency can assist you in building your Shopify store in the best possible manner.
Voice-Enabled Online Shopping
In the present times, about 51 percent of shoppers make use of voice search for researching items. At the same time, 36 per cent are likely to rely on this feature for adding relevant products to their shopping lists. So, it is high time to optimize your Shopify store for voice commerce, as this is another rising trend. 
To adapt to this trend, all that you need is to optimize your product information pages for the most common voice search commands. Thereby, it helps in improving your visibility for voice searches. If you need any related assistance, you can hire Shopify developers or opt for the best Shopify development services. 
Rapid Growth of Q-commerce
Q-commerce or quick commerce is another ecommerce trend that is emerging at a rapid pace. This particular trend contributes to reshaping the dynamics of product delivery to consumers and has been adopted by industry players like Amazon Prime Now and others. If you are a business owner looking forward to making the most out of this trend, then all you need is to incorporate Shopify development services, which will help streamline your operations and boost your online presence. The concept is simple in this case, ensuring convenient and fast delivery, sometimes within minutes. There is a rise in this trend, with more customers demanding immediate access to goods.
Businesses are coming up with strategies to meet this demand. Some of these include investing in last-mile logistics and partnering with local delivery services to ensure efficient and prompt deliveries. So, to stay competitive in the present times, most business owners are turning to Shopify website design and focusing on hiring Shopify developers to craft user-friendly and seamless Shopify online stores. Ultimately, it allows you to offer a satisfying shopping experience to your customers.
Automation is expected to become a significant element in the Ecommerce market. Already, 61 percent of companies operating in different parts of the world leverage some kind of automation tools and software. From this, it can be said that more businesses are expected to invest in it in the future. The scope of automation for Ecommerce businesses extends from warehousing to marketing automation and beyond. So, it is regarded as a great choice as it frees employees' resources and time for more critical work. For instance, an Ecommerce business holding a large warehouse can focus on investing in robotics through Shopify website design to increase efficiency.
Similarly, supply chain management can considerably benefit from employing automation software as it facilitates scheduling inventory alerts for reordering. Thus, for automating diverse processes, you should discover the right software solutions for your needs. You can opt for the assistance of Shopify development services for seamlessly integrating automation into your operations. Shopify store builders can be pivotal in implementing and tailoring automation tools as per your unique needs.
Incorporation of Shoppable Videos
The integration of shoppable videos has transformed the Ecommerce landscape in recent times. Whenever you observe any item in a video, you may desire to purchase it instantly. Now, it is made possible through Shoppable videos. These videos put products just a click away for social media users, making the overall purchasing process fast and convenient. It also introduces interactivity, which thereby helps in transforming the online shopping experience into something truly immersive.
Well-known brands such as Natori, Angela Caglia, StolenStore, and The Fresh Market are already reaping advantages from incorporating shoppable videos into their platforms. The result is improved user engagement, compelling product demos and personalized ads. Thus, shoppable videos are not just a trend but are considered the future of interactive Ecommerce. If you want to capitalize on this trend, then it is a good idea to choose Shopify development services. You can hire someone to build Shopify store or rely on Shopify experts Australia to ensure seamless integration of shoppable videos into their platforms.
Elevated Customer Experience
Optimizing the pre-purchase and post-purchase customer experiences plays a crucial role in determining the success rate of an Ecommerce business. In this regard, it becomes vital to onboard highly skilled sales assistants who are experienced at guiding customers through the sales journey. So they can assist in dealing with any potential concerns you may encounter.
Thoroughly assessing and refining your online sales process to align with customer expectations also becomes paramount. It involves meticulous user testing of your sales channels and checkout processes with real customers to identify and address any challenges they face. During user testing, specific areas to focus on include your messaging, call to action, product page flow, the length of your checkout procedure, etc. By actively refining these elements, you can elevate the customer experience. Incorporating Shopify development services or hiring Shopify experts Melbourne can be a strategic move for enhancing customer experience.
Utilization of AI Assistants
Have you ever wondered how chatbots have evolved? They started as simple and fun site extras. Now, they have become the backbone of customer interaction, effectively bridging the gap between clients and businesses. However, it is interesting to note that the power of AI goes beyond conversation. It also helps streamline reordering processes, revolutionize inventory management and more.   
There are many AI apps that you, as a Shopify store owner, can use to elevate the performance and efficiency of your Ecommerce store. Leveraging Shopify development services, which includes hiring a Shopify developer and Shopify website design, helps businesses to incorporate AI assistants into their operations seamlessly. Shopify experts Sydney, Melbourne and across Australia can guide companies to optimize their online presence by implementing AI apps that align with the latest Shopify ecommerce trends.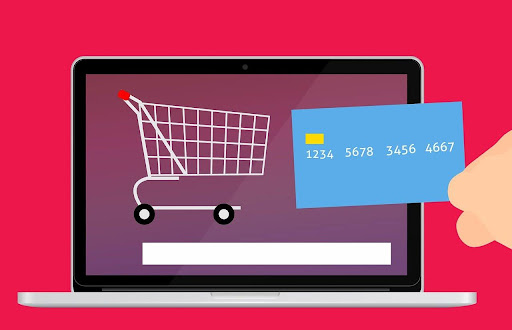 When it comes to mobile commerce, it is clear that more emphasis will be placed on devices that the buyers use while shopping online. The main reason is that brands want to offer native experiences to foster customer loyalty. If you are running your store on Shopify, which is one of the best ecommerce platforms in Australia, it will be easier for you to entice your audience as multiple theme options are available. These help offer a seamless shopping experience, irrespective of the device your customers are likely to use.
Also, you get the option to resize your browser by checking the adaptive version of your store's design. It is one of the vital advantages of running your business through Shopify. Whether you are utilizing Shopify website builder Australia or setting up a Shopify online store, this approach helps ensure that your business caters to the unique requirements of your customers. 
Personalized Shopping Experiences
Personalisation has become a necessity in Ecommerce in the current times. About 76 percent of buyers focus on giving priority to brands that offer tailored communications. However, it is essential to note that personalisation does not necessitate complex strategies; simple gestures can often make a difference. It includes a custom-made discount code, a customized email or other personalized touches. 
So, as an online merchant, your main goal should be to prioritize personalisation on your site, social media platforms and other communication channels. You can approach a Shopify expert agency to assist you in this aspect.
With a rising number of consumers becoming vocal about climate change, more and more companies will focus on developing initiatives around sustainability. The shift towards sustainability is considered to be good for your business. Certain studies have made it clear that climate-first stores attained 5.8x faster growth and experienced a 20% boost in their conversion rates. There are specific ways in which you can showcase sustainability. One such method involves making use of sustainable packaging. Online store ASOS uses this tactic to ensure that its customers are satisfied with how it does business.
Whether it is eco-friendly packaging or depending on suppliers who always put climate first, it is always important to find ways to be more sustainable. It will help in positioning your business for long-term success. To learn more about this, you can get in touch with professional Shopify development services or hire Shopify developers. 
Integration of Augmented Reality for Product Visualization
One of the drawbacks of E Commerce is that customers are unable to purchase products before they purchase them, like in a brick-and-mortar store. Typical consumer behavior reveals that people are more satisfied when they can feel, touch and try an item before spending money on it.
If you want to offer similar experiences to your customers, you can rely on AR technology. It helps create an immersive shopping experience where shoppers can engage with products before purchasing them. For instance, brands can rely on Shopify AR to display their products in natural environments before buying them to ensure they fit the intended purpose. It allows customers to make quick decisions.
Final Thoughts
With the continuous evolution of the Ecommerce landscape, staying informed and adopting these trends is vital for ensuring the success of your business. To make the most out of these trends, it is suggested to leverage Shopify development services and the expertise of Shopify experts Australia. 
We hope you have found this guide to be informative!