Wix Or WordPress? Choose Yourself the Best Platform
WordPress
Want to create your website?
Got confused with so many different platforms to build websites?
We understand. 
It's quite natural, especially if you are new to creating websites.
So which platform will be the best for you?
Don't worry. You have clicked on the right link and landed on the right page. 
Thanks. 
We assure you that after you complete reading the article, you can easily pick the best website builder yourself.
So, without any further ado, let's start.
There are a lot of platforms in the market which are used to build websites. But, we want to make it clear that the two market players in this industry are Wix and WordPress. Here, in this writeup, we will cover everything related to these two platforms. And, then decide whether Wix or WordPress will be easy to use. So, let the big battle of supremacy between WordPress Vs Wix begin.
Introducing Wix & WordPress
Although the functionality of both Wix and WordPress is the same, i.e., building websites, these two are not the same kind of platforms.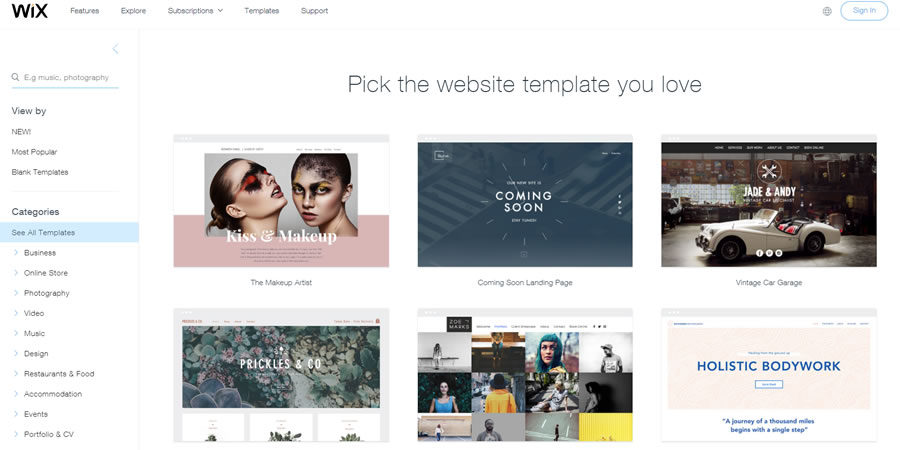 (Source:buildthis.io)
Wix is called a website builder. This supposedly means that Wix allows creating a website in a smooth and easy way. It's rather a child's play. Yes, it's true. Wix uses a visual builder to perform the task. The drag-and-drop feature makes Wix interesting and fascinating. But, is Wix good, or what are the pros and cons of Wix? Worry not, we have got all that covered for you. Now let's know a bit about WordPress.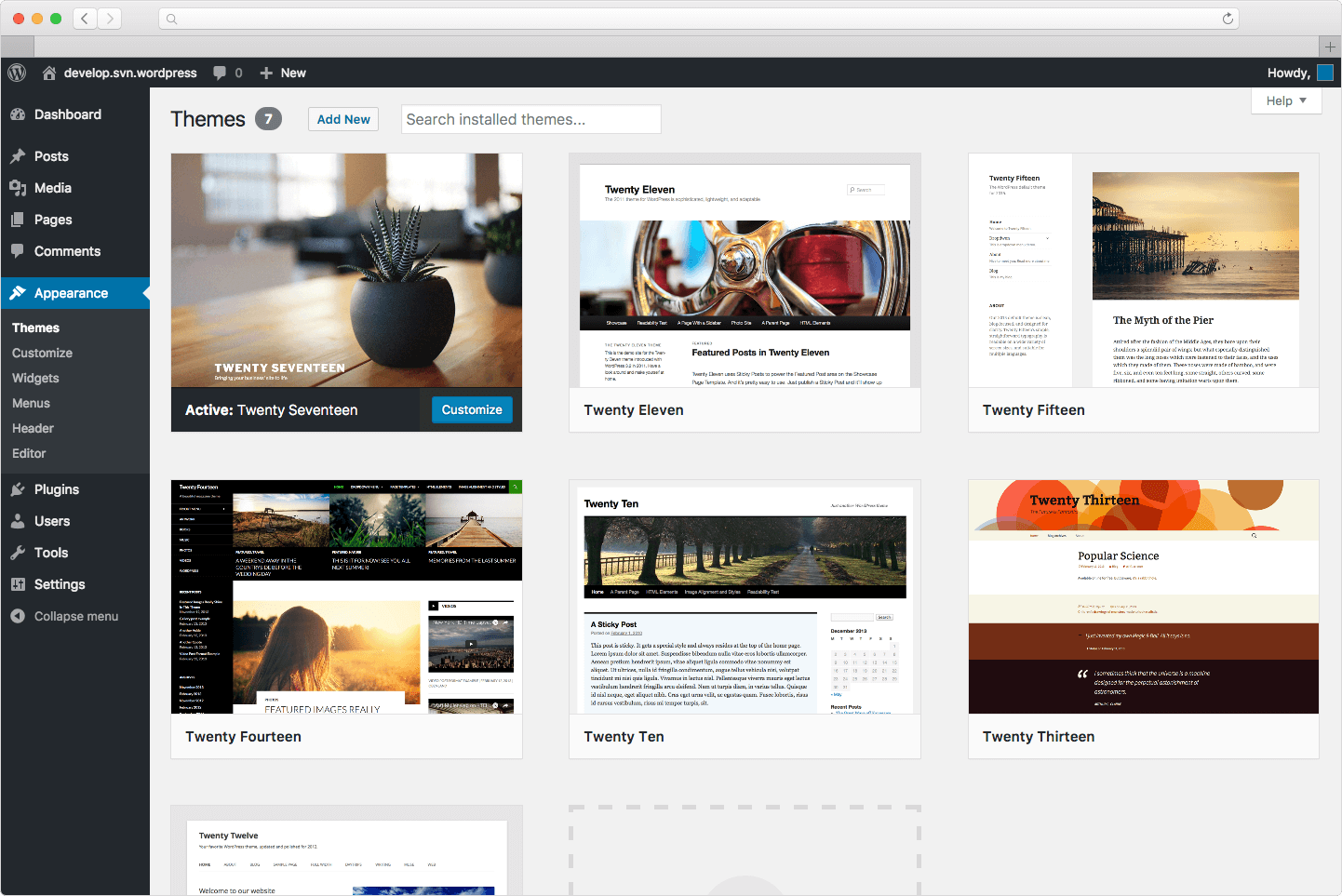 (Source: wordpress.com)
WordPress is a Content Management System (CMS). Now, that's a decorative term, add it to your dictionary! A Content Management System, as the name suggests, enables the user to create and manage the digital contents along with the tools required to carry out other tasks of creating a website. It is a software application. 
Since we have introduced the two big players of the website industry, it's time we dig deeper into the subject.
Here's the topics we will cover in the forthcoming sections –
• Wix Vs WordPress – Which is easy to use?
• Plugins And Apps- Who Gives Extras?
• Design and Customization – Who Looks Wow?
• eCommerce – Who Helps More?
• SEO – Who Will Rank You?
• Blogs – Whose Blog Gets More Hits?
• Price – Who Costs You More?
Wix Vs WordPress – Which is easy to use?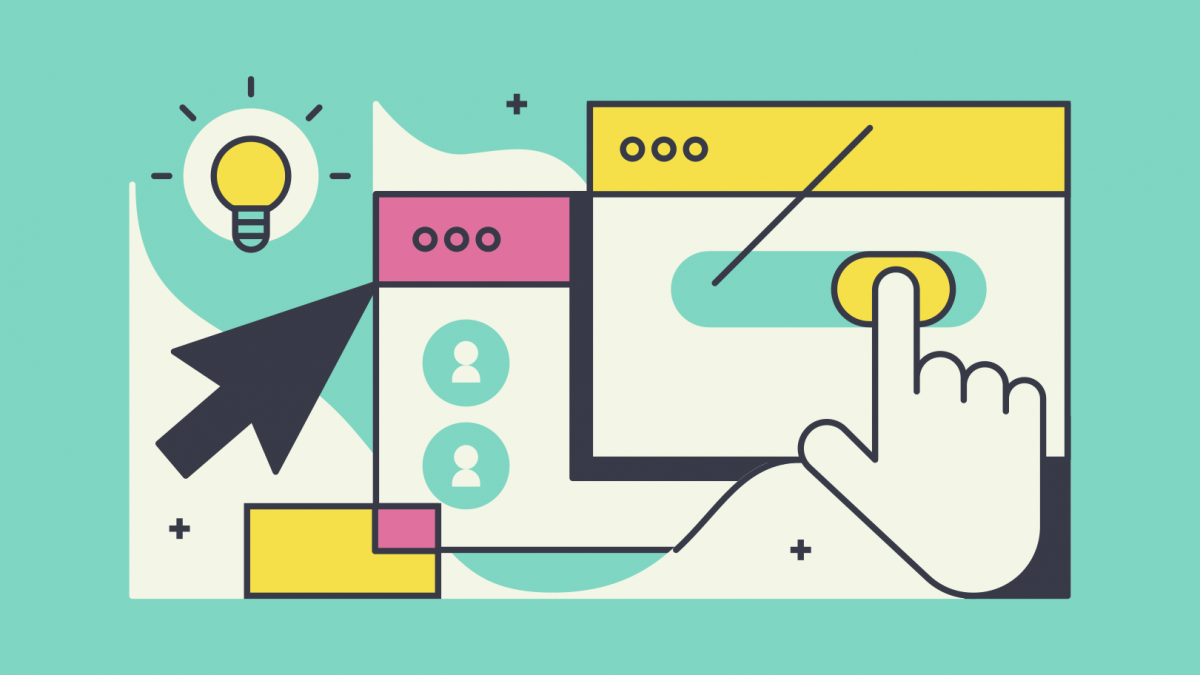 (Source: icons8.com)
We are visual beings. Wix leverages this human characteristic in its platform. It is a visual website builder. This builder uses pre-built blocks. Users can add these blocks or elements to any page and re-arrange them when they feel to do so. The drag-and-drop feature of Wix makes it an easy well-to-do visual web page editor. 
Like, every element available on the page can be altered.
Literally, every!
Here's the list –
• Adding hover effect
• Adding images
• Changing font type and size
• Altering line spacing
• Using zoom out and reorder section
• Aligning text and images
• Attaching an element to a box
• Using a ton of helpful keyboard shortcuts
• Creating text themes
• Optimizing your layout for mobile
• Sharing your website for getting feedback from others
The list is big.
But it's easy too.
Just a couple of days and you will master the functionalities. Believe us!
Coming to WordPress, the platform has a visual editor that allows users to write content in real-time. It comes with a post editor, widgets and menu creator. There are a bunch of free themes in the WordPress library. Or you can go for the premium themes to take more control of the website design and other features. WordPress is popular for its plugins and theme customizations. Recently, things are changing for WordPress. It is working on offering the users with the flexibility of visual editing of website pages.
As far as web page editing is concerned, there are page builder themes and page builder plugins. These make the webpage editing work simple. Elementor, Beaver Builder, Wpbakery, and SiteOrigin are some of the common page builder plugins. Whereas, Divi, Astra, OceanWp are preferable page builder themes of the user. Though these plugins and themes are steadily easing the editing factor in WordPress, one needs to learn the process thoroughly to get a grip over editing pages in WordPress. For instance, if you use the Elementor builder plugin, then you have to find a theme compatible with the particular plugin.
So, it is slightly tangled when it comes to the ease factor of WordPress.
Plugins And Apps – Who Gives Extras?
Apps and Plugins are third party add-ons which can be installed on WordPress or Wix to increase the functionality of the platforms. WordPress calls these third party extensions plugins while Wix calls them apps.
WordPress is an open-source platform, i.e., anybody can use and modify the WordPress codes. Programmers create their own plugins or themes. These can be purchased by other users or downloaded for free. There are a huge number of plugins (free or paid) in the WordPress repository. This is the most significant factor for the expansion of the WordPress community. As of March 2020, more than 35% of the web is powered by WordPress alone. To know more about the latest WordPress facts and figures, click here.
You will be surprised to know this: Wix is not an open-source platform. It implies that only the Wix's private development team are entitled to create the website building tools. The Wix App Market has more than 200 apps to enhance your website. You can easily add the app to your website in just a click.
So, we see that both WordPress and Wix offer extra functionalities to its users.
Design and Customization – Who Looks Wow?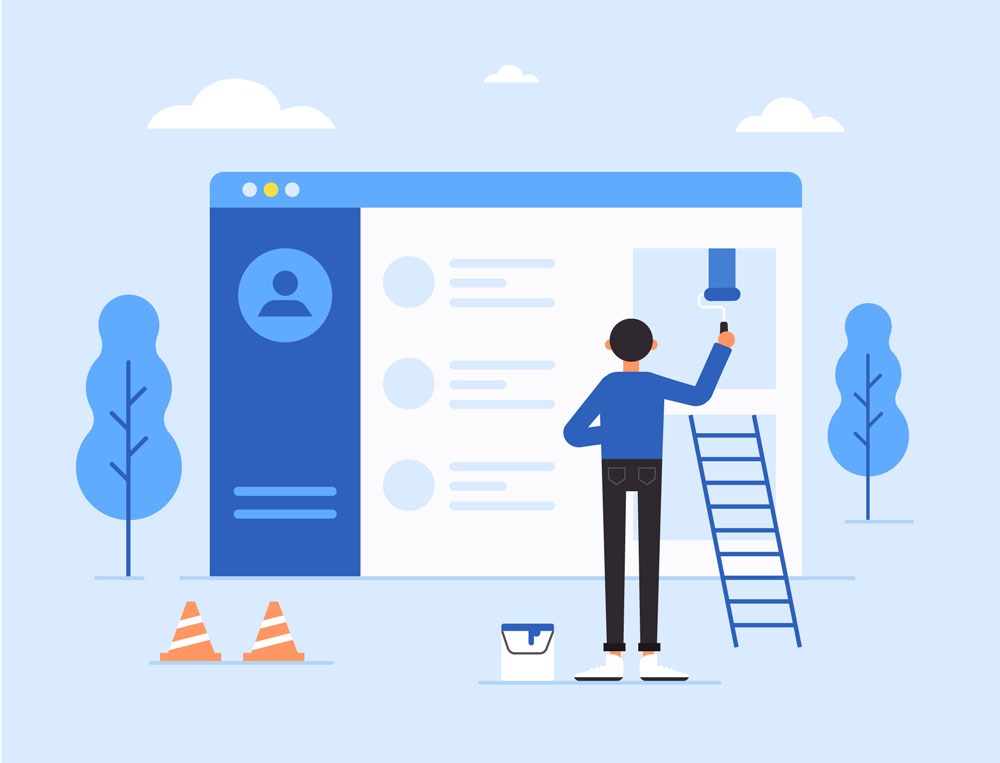 (Source: apressthemes.com)
When it comes to WordPress, design and customization are the two aspects which help you customize your site without any limits. In the WordPress web design has both free and paid themes. But if you are intensely artful and want your website to be a full-toned one, you would probably go for the premium options. WordPress themes can be bought from a variety of sources but we recommend choosing the ones created by the platform itself.
Coming to Wix, it has over 500 templates. All of these are professionally designed and categorized by industries. Each template has built-in features relevant to the industry niches. Even the templates have example contents so that you can form a picture of the look of your final site.
Wix is easier and safer. The credit goes to the drag-and-drop editor. But, WordPress is exceptional with its ultimate design and customization options.
eCommerce – Who Helps More?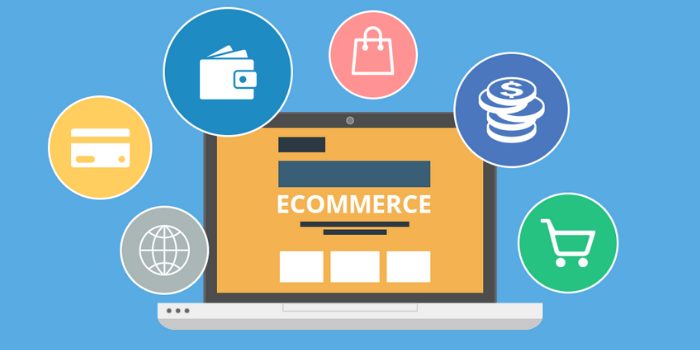 (Source: trellis.co)
In WordPress, creating an eCommerce website is done by installing the WooCommerce plugin. The plugin is free. But, there are some additional costs, like transaction fees. WooCommerce can be used by both beginners and pro users. It has a simple interface, and advanced customization can also be made if desired. So, rightly, WooCommerce is the most popular WordPress eCommerce plugin. Some other plugins for eCommerce include Easy Digital Downloads (EDD), WP eCommerce, JigoShop, BigCommerce, and Ecwid Ecommerce Shopping Cart.
On the other hand, you can create an eCommerce website only in the premium plans of Wix. The Wix free website can't be used to set up an online store. That's sad!
So, it is a clear win for WordPress if we talk about setting up an online store.
SEO – Who Will Rank You?
(Source: searchenginejournal.com)
Wait!
Do you know what SEO is?
SEO is visibility.
Didn't understand?
Ok, continue to read…
SEO is Search Engine Optimization. It is the process of making changes to your website so that the website gains improved chances to show up in the search engine results. In simple words, when a user puts a query in the search engine, your business must be at the top of the search results to get noticed.
So, let's see which platform is more SEO friendly.
Both WordPress and Wix both rely on plugins and apps when it comes to SEO.
On WordPress, you can install a plugin named Yoast SEO. Yoast has both free and premium versions. It is the most preferred tool for doing SEO in WordPress. Without touching the code in the website one can easily do the SEO using Yoast plugin. Some other significant WordPress SEO plugins are All In One SEO Pack, Rank Math, SEMrush SEO Writing Assistant, All In One Schema Rich Snippets, and SEO Squirrly.
Here, Wix also has its bunch of purposeful SEO apps. Site Booster is the most popular among all the apps. However, the page loading time for Wix websites is generally slow. This is a major backset for Wix websites in terms of SEO. Although Wix has come a long way from the flash-based websites, it still offers just the doable SEO adequacy.
So, who will rank you better on Google?
You know the answer now – its WordPress!
Blogs – Whose Blog Gets More Hits?
With Wix, you get the basic blogging features. Wix supports articles, has an archive for free images, videos and GIFs, and also includes categories and tags. You can also use your mobile to blog. But, Wix blogs don't have an impressive commenting feature. So, you may need to use the Facebook comments that can draw the spammers.
Whereas, WordPress has its own commenting section that is available only to the users with WordPress accounts.WordPress entered the market as a blogging platform. With its in-built blogging and easy to integrate feature, it has already made an impactful place in the market.
Setting up RSS or email subscriptions to the blogs, adding the recent blog posts to other pages of your site like a Home page or the Service page – WordPress is quite enriched with its blogging attributes.
In all probabilities, it's prominent that a WordPress blog will definitely get more hits.
Price – Who Costs You More?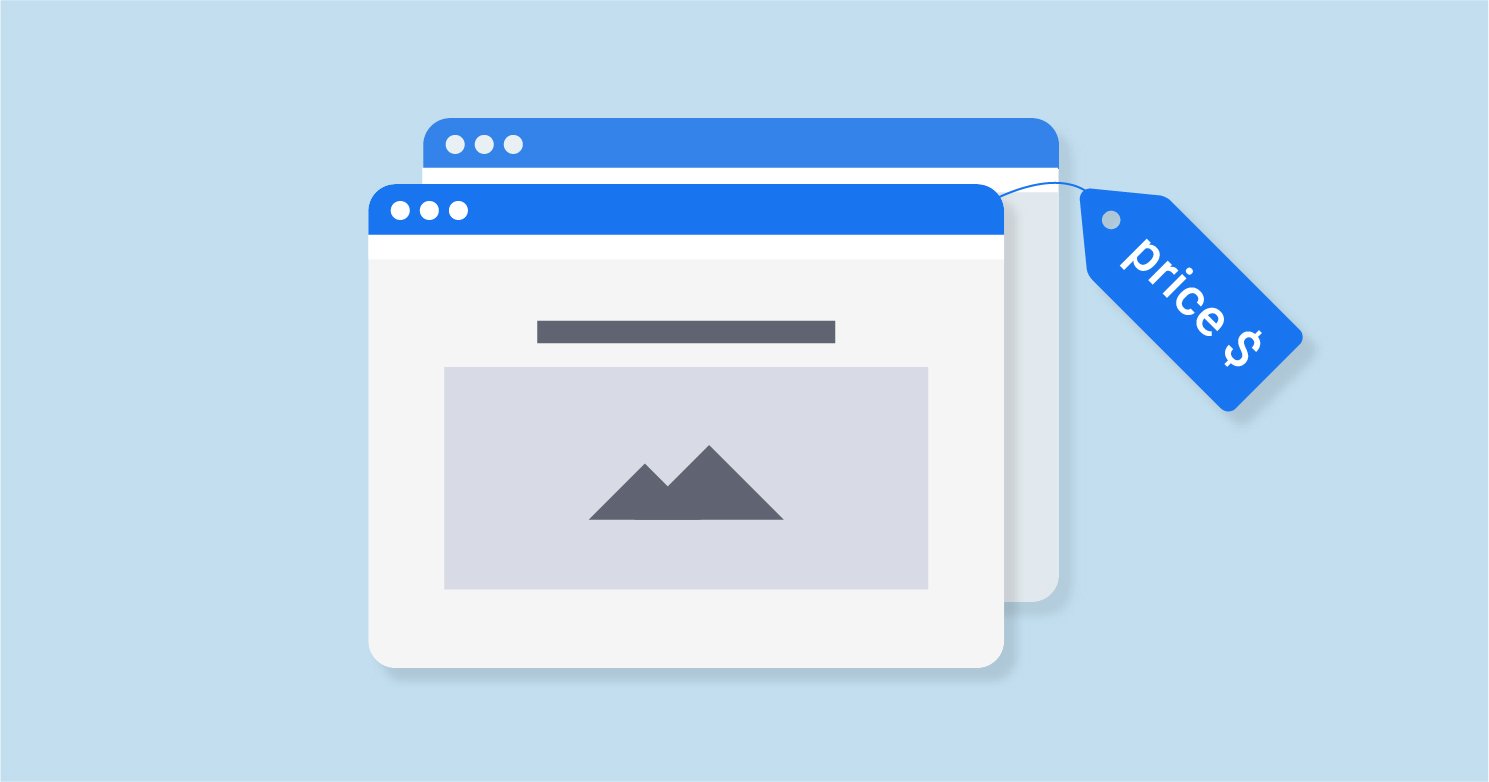 (Source: sitechecker.pro)
Wondering how much can cost you building your website?
We will quickly check the Wix and WordPress price plans for 2020.
Wix has a free plan which is the basic plan. It has major limitations. You won't be able to use your custom domain name. Then there will be advertisements of Wix on the top and bottom of your website. You even won't have access to the necessary plugins. That's disappointing.
Well, Wix has a range of premium plans for its users. And all the plans are different in terms of storage and bandwidth.
| Wix Plan | Monthly | Yearly | Key Feature |
| --- | --- | --- | --- |
| Free | $0 | $0 | It is free |
| Combo | $17/month | $13/month | Ad-free, get your own domain name |
| Unlimited | $22/month | $17/month | Ideal for larger websites, no bandwidth limit, 10GB storage |
| Business Basic | $28/month | $23/month | Sell online, get business apps like Wix Hotels or Wix Bookings to support your online store, 20GB storage |
Now, time to check what price plans WordPress offers.
WordPress.org is free to download and use. But that's technical. If you need a well-to-do website, you have to bear some of the costs.
• Domain Name – $12/year
• Hosting Charge – from $3.95/month
• Pre-made Themes – $0-$200 (one-off charge)
• Plugins – $0-$1,000 (ongoing or one-off charge)
• Security – from $50 (ongoing or one-off charge)
• Developer Fees – $0-$1,000 (one-off cost)
And, if you need a website designer for your site, the WordPress costs can go over $1,000.
Time to decide, Wix or WordPress? It is clear that Wix is easier to budget. It has a monthly charge. WordPress pricing, on the other hand, varies drastically. It scores up with premium themes and paid plugins. Most importantly, hiring a developer for customizing the website will cost you more.
Wix Vs WordPress – At A Glance!
| | |
| --- | --- |
| Features | Wix or WordPress |
| Ease of Use | Wix |
| Plugins and Apps | It's a Tie |
| Design and Customization | WordPress |
| eCommerce | WordPress |
| SEO | WordPress |
| Blogging | WordPress |
| Pricing | Wix |
Time To Wind Up
Have you decided which platform to choose?
Actually, that depends on the time, resources and the projects at hand.
Wix can be the right choice if you are not much into coding and technical aspects. It's an easy-to-use platform and you will love creating websites here. But, is Wix free? Yes, only if you are okay with tacky advertisements. However, if budget is not a constraint, we would suggest going with the premium Wix plans.
You can opt for WordPress if you know the technicalities well. WordPress is flexible and gives you more control of your website. And it can cost you pretty well in the long run.
Having said all, choosing between Wix and WordPress as your website builder is your choice. We have provided all the necessary information to guide you. You can go for some more research work before taking the final call. Happy Website Building!