DON'T MISS OUT ON THE TOP 5 MAGENTO EVENTS IN 2019
Magento
People rely on Magento events for knowledge and inspiration. It is one of the best ways to connect to peers, prospective clients and spread brand awareness. Attending such events opens up a number of opportunities for your e-commerce business.
Such events make it feasible to bring all the influencers at one place and thus allows you to connect with the fellow professional. Such an event meets aggressively focus on reinventing e-commerce and platform hosting.
Copious amount of resources and tools are addressed at such events about which we will possibly never know otherwise.
Grab this opportunity to come up with some fresh new ideas, know about new tools by attending the Magento events in 2019.
1) Event- Meet Magento
Schedule ⌚: 2nd February 2019 Ahmedabad.
On this platform, 25+ tech icons and professionals around the world will share their experiences. This will offer a valuable chance for the entrepreneurs to open up to new opportunities and explore technology strategies.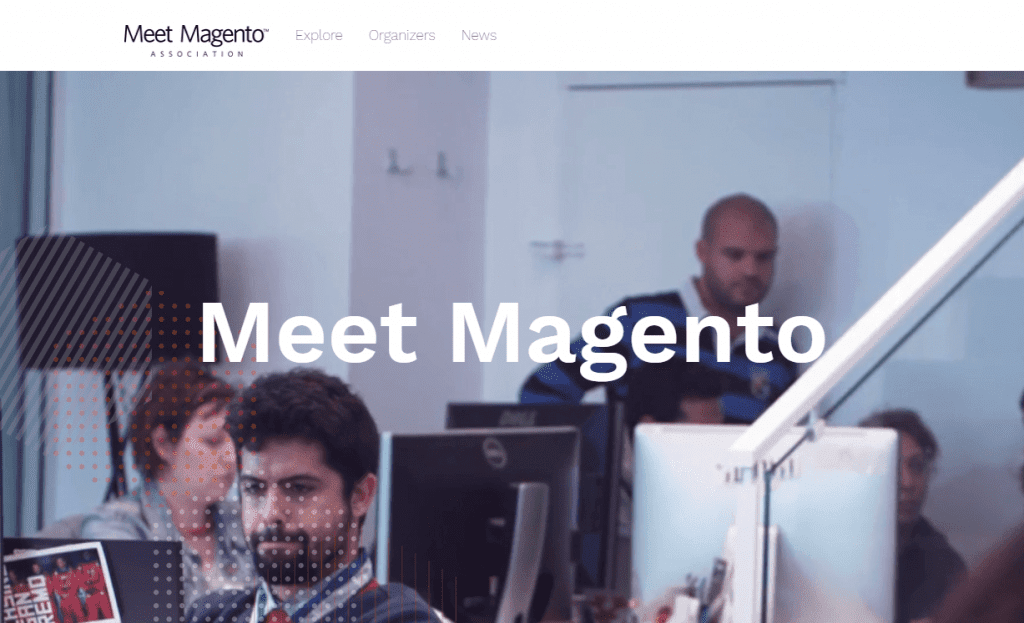 You can know more on the latest e-commerce trends and increase the Magento developer community. This will definitely be a strong vital platform for you to share ideas, knowledge and exchange abilities with 500+ attendees and many other experts across the world.
The Meet Magento event is going to be held at different locations :
2-3 April 2019 in Milan, Italy;
18 April 2019 in Amsterdam, Netherlands;
3-4 June 2019 in Leipzig, Germany;
Mexico, MX;
New York, USA;
São Paulo, Brasil;
Buenos Aires, Argentina;
Madrid, Spain;
Brussels, Belgium;
Vejle, Denmark;
Oslo, Norway;
Stockholm, Sweden;
Cluj-Napoca, Romania;
Krakow, Poland;
Minsk, Belarus;
Kyiv, Ukraine;
Athens, Greece;
Moscow, Russia;
Ho-Chi-Minh, Vietnam;
Jakarta, Indonesia;
Tokyo, Japan. Dates once decided, will be shared soon on the official site.
2) Event: Mage Titans
Schedule ⌚: 21st March 2019 Mexico.
Mage TitansOutstanding Magento field members can participate in this and exchange ideas. The preliminary objective is that the experts and guests should discuss best Magento practices, new technologies, tools, solutions and more.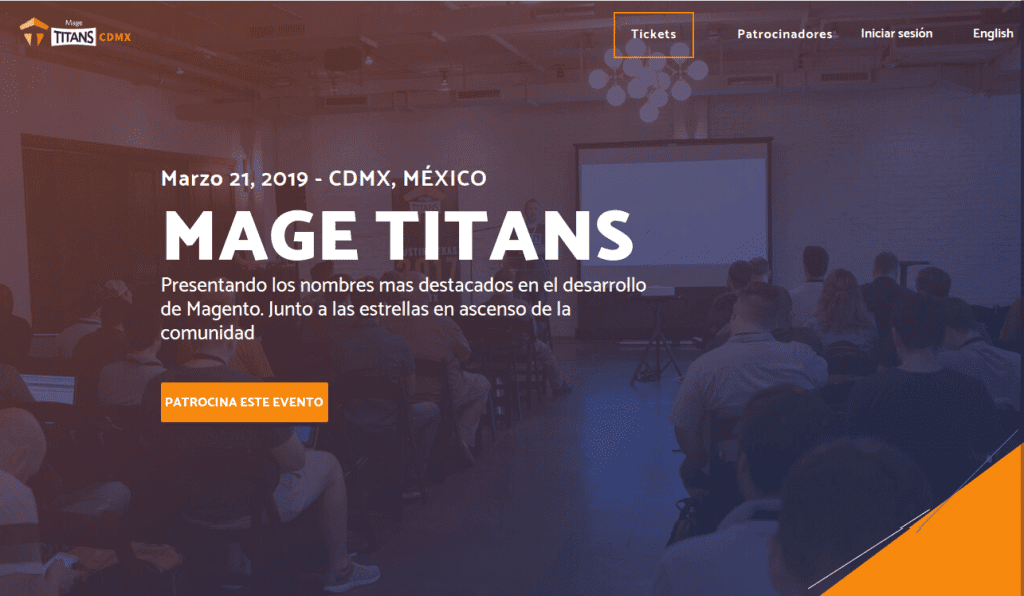 Note: The scheduled dates of other Mage Titans are not announced yet but are likely to take place in the following countries
Milan, Italy;
Valencia, Spain;
Groningen, Netherlands;
Austin, TX, USA;
Manchester, United Kingdom.
Schedule ⌚: 12-13 February 2019 Australia.

It offers you an opportunity to meet the biggest innovators of the e-commerce industry. It has some amazing speakers to share their experiences, and explore more on the world of digital commerce.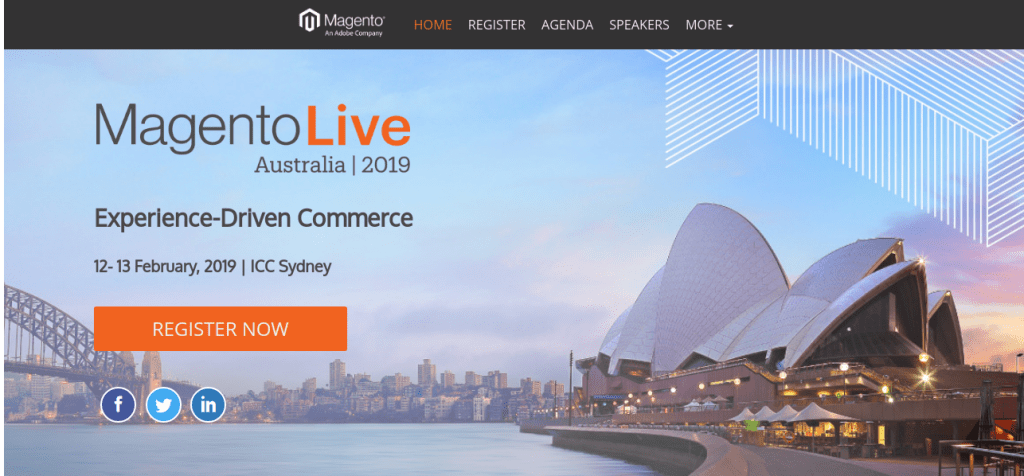 This two days of education will take you and your company to the next level. Chances are there for you to meet top e-commerce inventors and speakers in the Asia-pacific area.
Magento Live next event is going to be held in Barcelona, Spain in October 2019. Essential information on critical aspects of e-commerce will be shared. It will give an interesting experience and some impressive ideas which can be applied to the business effectively.
Schedule ⌚: 13-15 May 2019 Las Vegas, NV, USA.
This event started 8 years ago with the premier Magento conference that gathers around 3000 experts from over 50 countries.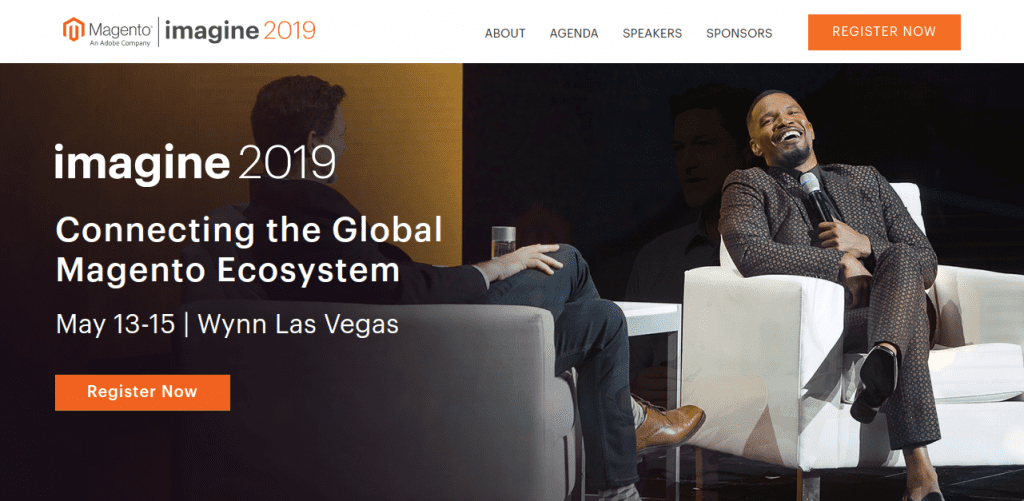 The three engaging days with keynote speakers will definitely help you know the latest business strategic directions and new developments. This meet will definitely share a word about how to increase sales and explore new opportunities with e-commerce.
Schedule ⌚: 16-19 July 2019 Portland, OR.
Oscon will be focusing more on leading software-development incorporating AI, cloud technology and distributed computing.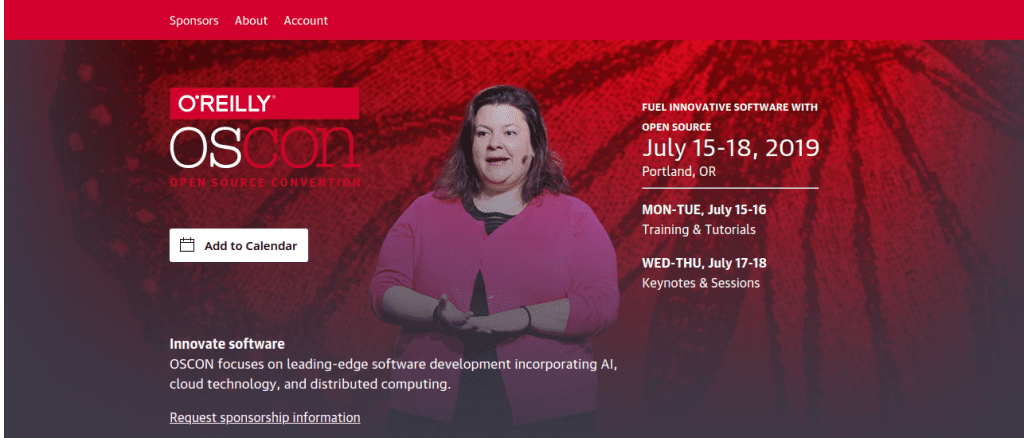 Though not dedicated solely to Magento, it is worth attending. This platform brings together open source developers, business owners, and investors. It can be a great source to gain knowledge and share new ideas.
Magento events will provide attendees with various new subjects to talk about which shall be delivered by Magento experts and some successful e-commerce experts. The above listed are definitely not to be missed events list for Magento Enthusiasts, more of such events can be found out on the official website.
Every year such Magento events gather thousands of marketers on one platform who follow the latest trends in the industry. The latest break-throughs will also be discussed in such event's conversation box. You'll find no better place than the above-mentioned events to remain updated with the Magento developments.