10 Elite Ecommerce Business Ideas that can Magnify Your Sales
Other
Not that today we do not visit the shopping centres near our home, but yes, the scenario has slightly changed as from grocery to footwear, and electronic items everything is available at our doorsteps within 2 to 3 days.
Therefore, online shopping is now our favourite comfort zone.
Even consumers these days are too busy with their job and daily schedule that they prefer buying valuables from eCommerce stores than rushing towards the crowded supermarket.
So if you are the owner of an eCommerce business in 2020, you totally have more potential and opportunities to increase sales and brand value. 
Getting into online business is like you are jumping in a sea full of sharks.
As in online business, you have to go through a terrific competition, so sometimes your business would be stagnant or have larger ups and downs.
Remember these slopes arrive in business as an imperative part, so never get disappointed with it.
The good news is we have a plethora of tools for increasing eCommerce traffic.
On top of that, you also get an opportunity to leverage benefits from BigCommerce migration to Shopify platforms that enhances the storefronts and provides unlimited products as well as bandwidth.
If you are a newcomer in the eCommerce business, you need not worry as there is no bank robbing process, to begin with, your dream eCommerce business.
When your developers and designer exactly know what's has to be done from enhancing user experience to provide strong backend support, half of the work is done.
Build a site that provides extensive information for potential customers, so they can access your site seamlessly.
Elsner's Marketing strategists have come up with a comprehensive study about the latest trends and have shared their knowledge in this piece of content.
In this article, you will get exceptional information to increase the performance of eCommerce businesses which is a sure-shot mantra to boost your eCommerce revenue. And yes, you do not want to miss this!
Let's dig deeper to find the "Goldmine" tricks – prominent ways to enhance eCommerce sales.
Trick 1 – Sell Exactly What Your Customers want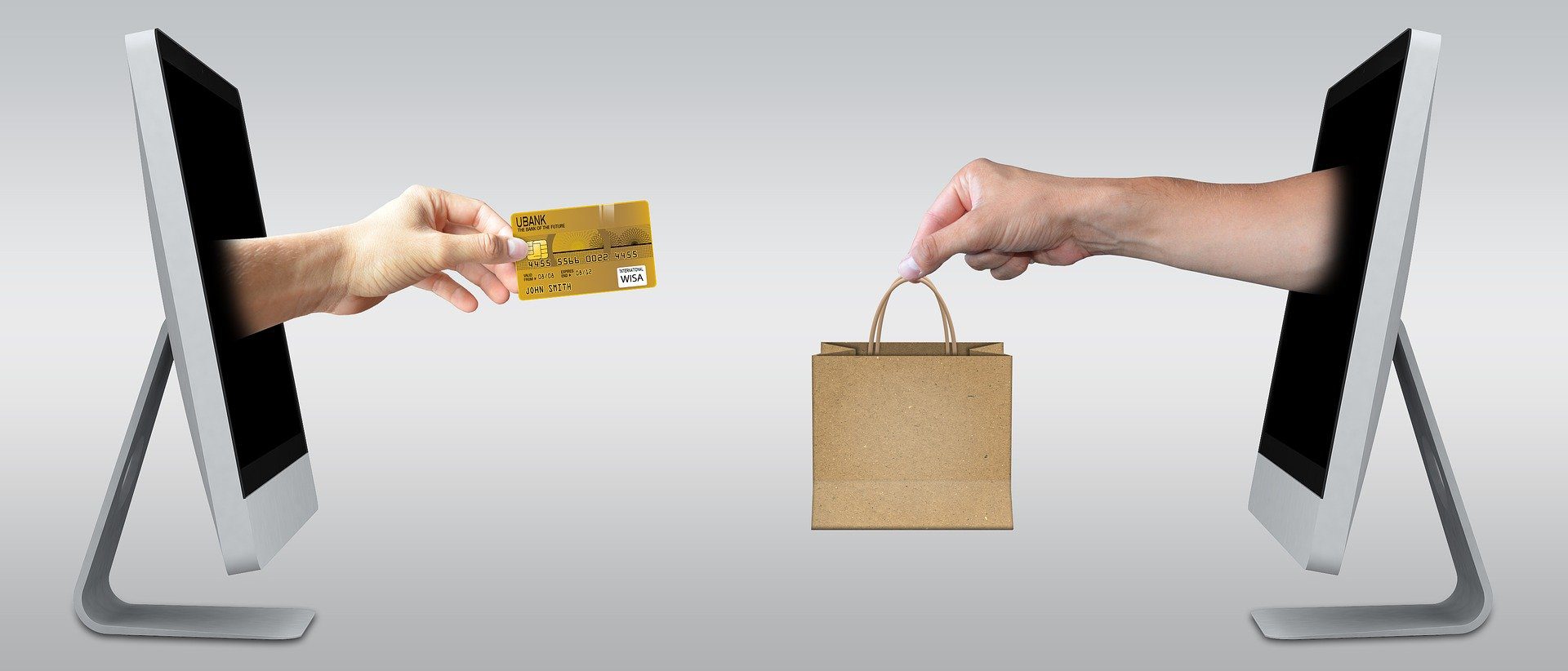 Today the customer knows what she or he wants. Reason? They have master tools and facilities due to technological advancements and abundant information regarding products and services.
They simply Google search about eCommerce sites and also read the online reviews to get the insights of the business before making any purchase.
There was a time when only quality and the affordable prices had an impact on the sale, but now personalized service is the "Star Hero."
People are loyal to those companies which create and sell the products as per customer's convenience and here comes the role of user experience.
Personalization becomes important where the customers have multiple choices for availing different products and services.
Personalization is a "Good Oil" which can be implemented even by the smallest of the eCommerce businesses whose main objective is to find loyal customers and increase more and more brand awareness.
Content is not just personalization, but promotional activities such as communication via e-mail marketing campaigns and social media interaction keep the sales heat up.
Being an eCommerce marketer, you can foster "home-like feeling" to the consumers by providing them items and services according to their past shopping habits. Yes, it works!
Now, there is more in the personalized zone where you can serve products to your customers by keeping their geographical region, browsing history, birth date, order size, and choices in mind.
For example, Katherine wanted black colour shoes for her birthday, so she rejected a gift by her daddy cool that was a purple colour high stiletto. What went wrong? Daddy didn't know the choice of her daughter.
The same thing goes with the eCommerce business. 
It is important to know your customer & what they look for in the store.
People are ready to share information with you, but only when you are offering a good discount or offers.
Trick 2 – How to Decrease the shopping cart Abandonment?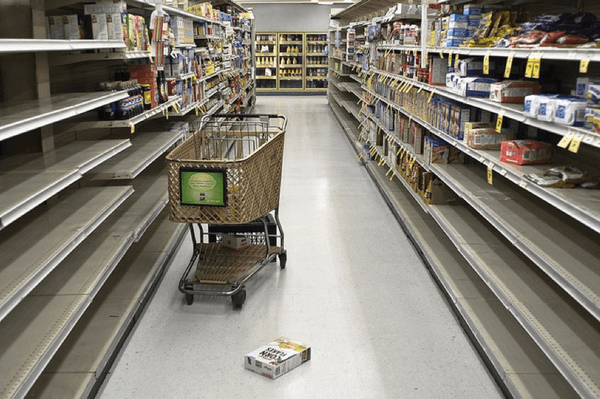 Source: adwordsrobot.com
As a retailer, you can provide amazing features in your eCommerce website to engage the shoppers.
But what if the customers are adding products in the cart and then leaving it as it is?
Here, the elephant in the room is the abandonment factor which is 80 percent in the eCommerce business.
You need to collect the data to figure out when shoppers are buying and which are the products?
The reasons could be anything from high-price of the product, window-shopping perspective or issues in making payment.
When a lot of customers are not buying your products even after adding it to the cart, it is time to check the technical side of the website.
You can also take assistance from Elsner, a reputed eCommerce development company that will provide a flexible shopping cart system for the smooth running of your eCommerce business.
Trick 3 – Your Product Description must be on-point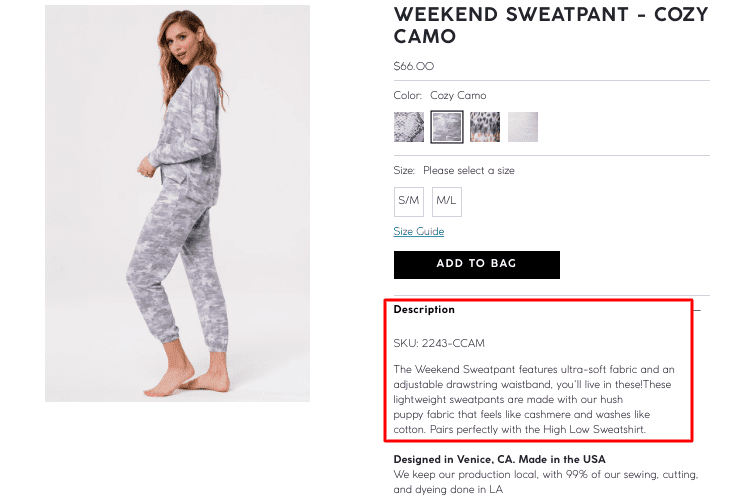 (Source: Onzie's product page)
So how do you make a product description that has the power to churn insane sales?
Write the product description as you are conveying information to an unknown buyer in a real market.
Here, also personalization is important as you must know the interest and choices of the person and then can provide a product to them.
You also have to decide the tone while writing product descriptions. 
Like whether you will be funny, more straight forward or in a more professional tone.
Everything will be depending upon your customers as they are the king!
According to research, users do not go through the entire content and they only skim parts by reading certain catchy and powerful words.
It means you do have to be an expert in content writing, and only serve content that is valuable to your customers.
Make use of bullet points, subheadings, readable and large fonts, white colour, and mostly uncluttered space.
Trick 4 – Manage the Shipping Cost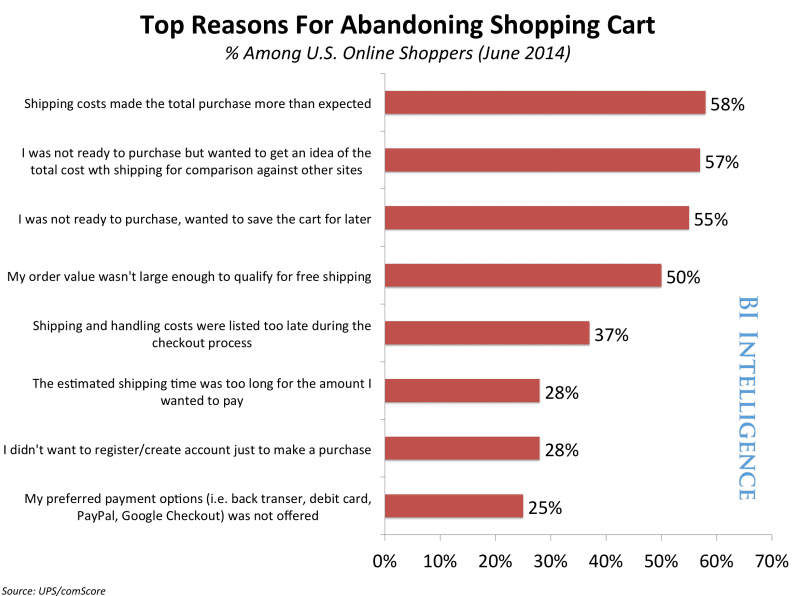 A study of Business Insider has a shocking revelation: 58% of the consumers leave their carts when they find the shipping cost of the item purchased. Manage the Shipping Cost

Now, how will this affect marketers?
Cheating and hiding is never a wise choice to make.
Tell your customers about the estimated shipping cost during the purchasing process.
Also, provide the details about the delivery time. This is done by most of the eCommerce websites to increase the customer retention rate.
It will be a cherry on the icing when you provide free shipping to your customers after certain purchases.
This will increase customer's loyalty towards your business.
In one of the studies, it is declared that 40% of the customers are likely to add more products in the cart if the shipping cost is free.
Ensure, you are marketing free shipping offer everywhere on your website – from the product page, home page to the check out page.
Trick 5 – Receipt Mail has the Potential to Increase Sales
How will you market products indirectly?
Through sending receipt mail to the customers.
If you have a tremendous sale, that is good but you need to retain the customers and add a new customer with these powerful marketing tactics.
Not many marketers know the power of thanking the customers, it is wonderful!
When you are sending a receipt mail to the customer, you are actually making them happy.
Added advantage: Happy customers are likely to buy more often from your eCommerce store. 
When you are writing promotional mail, you have to show your business identity through design and quotes.
After that, you can also offer discounts and offers in the last purchased products.
This is a simple structure to form a receipt mail:
Show the company logo;

Purchase receipt note;

Upsell of similar products;

Shipping information;

Usage of emotional words like thank you and hope so;

The feedback section is a must.
Trick 6 – Never Compromise on the Back-end part
(Source: pasinfotech.com)
When you want your front-end to look good, ensure your back-end support is strong too.
When the front-end and the back-end are connected, it enhances the visibility of online product inventories.
Through this, your customers will be satisfied to make the final purchase.
When your customers are satisfied, the product returned rate would turn down, saving the cost of extra stock.
Customers love shopping on the eCommerce website where the visibility factor is high and where they can easily get the items.
You may lose a lot of customers due to poor access to inventory and lack of visibility in the online e-commerce store.
This is one of the most imperative eCommerce website functionality which cannot be neglected.
Trick 7 – Limited offers and Deals have the tendency to drive 2x Sales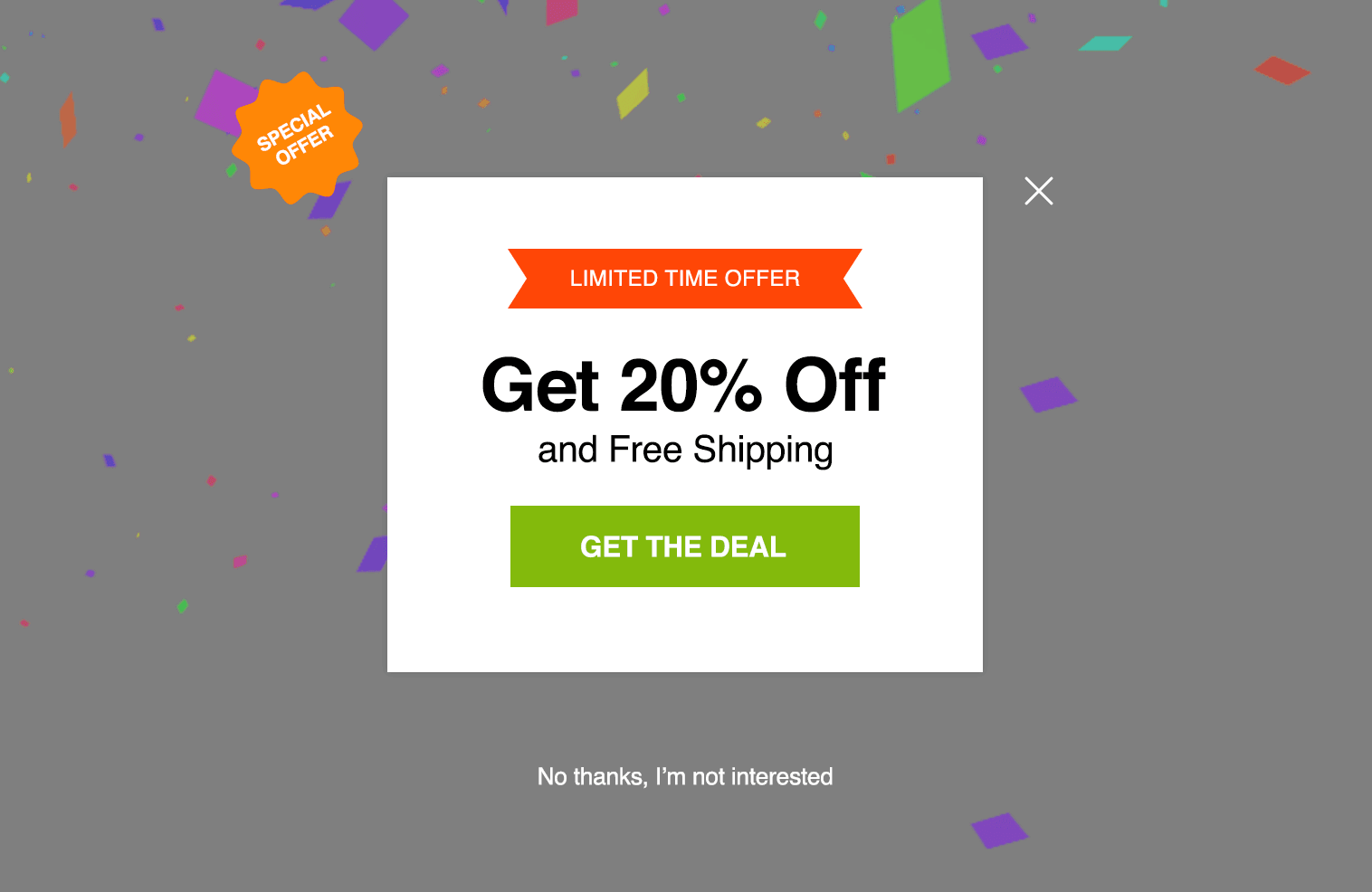 Source: dynamicyield.com
Your customers are smart but they do not understand the planned urgency game – works best for you!
When something is less or scarce, it is a human tendency that they would want the same item before it gets sold.
The same formula is used by online business marketers.
Learn the following methods to improve the online business:
Stock meter alert: When your customers will find out that only a few stocks are remaining, they will get crazy to buy the product;

Next day shipping option: This will tempt the customer to click that huge Buy button;

Discounts and offers for a limited period.
Make sure to use words like "hurry up", "don't miss out" and "one day only", "offer expires today", "act now to get the best discounts." This is an ideal way to trigger the attention of your targeted audience.
Trick 8 – Mobile Friendliness is a scope You can't miss out on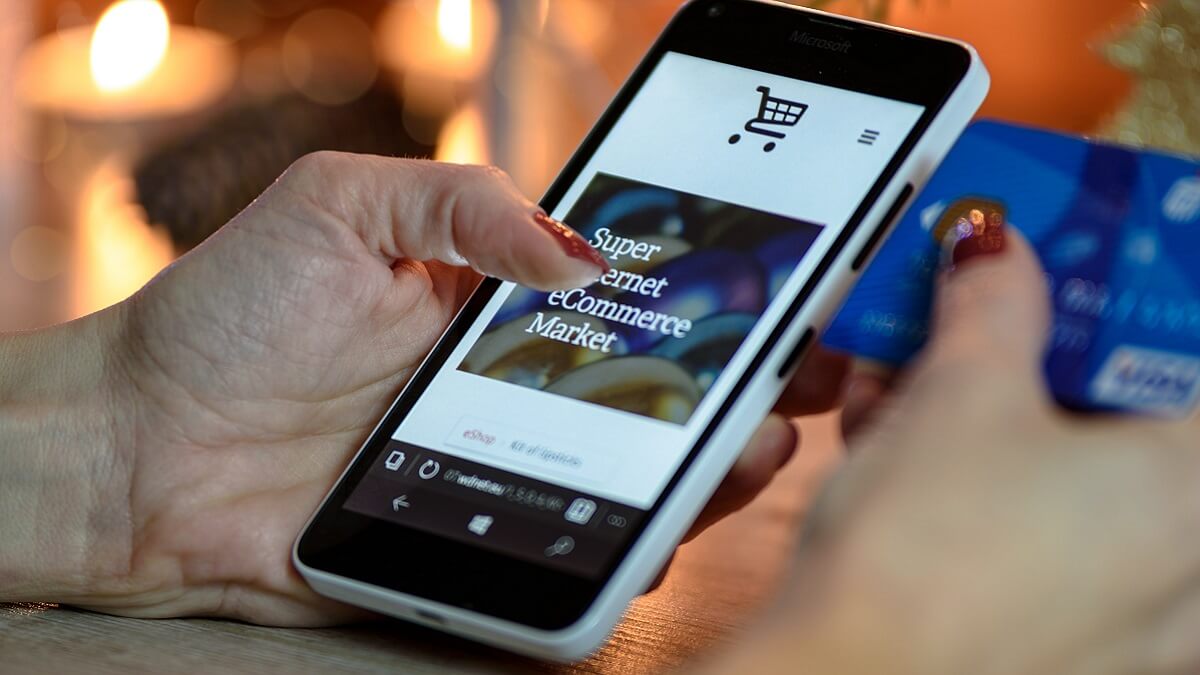 Source: financesonline.com
Mobile phones are currently the life saviour or you can call it a beloved habit, but one cannot deny the fact that life without smartphones is like a colourless painting.
Even in eCommerce mobile devices are used and people are more comfortable to shop through their mobile phones.
If your eCommerce website is not mobile-friendly, your ship will sail without converting potential users to paying customers.
Mobile-friendliness is currently the "Fat luck" for the eCommerce industry as there have been a lot of lucrative changes in the business.
Today, responsive design is in trend and later you will see a massive shift through other technological advancements.
You might have heard about PWAs. If not, know right now!
Progressive Web Apps is a common internet technology which is fostering app-like experience in desktop, mobile, and Web browsers.
PWAs are more seamless to use and it is used by maximum small businesses that do not have the manpower and financial resources for the catering development process.
PWAs also provide all the features which are present in mobile apps such as modern interface, app-like navigation, and push notification functions.
Trick 9 – Focus on Cross-promotional Strategies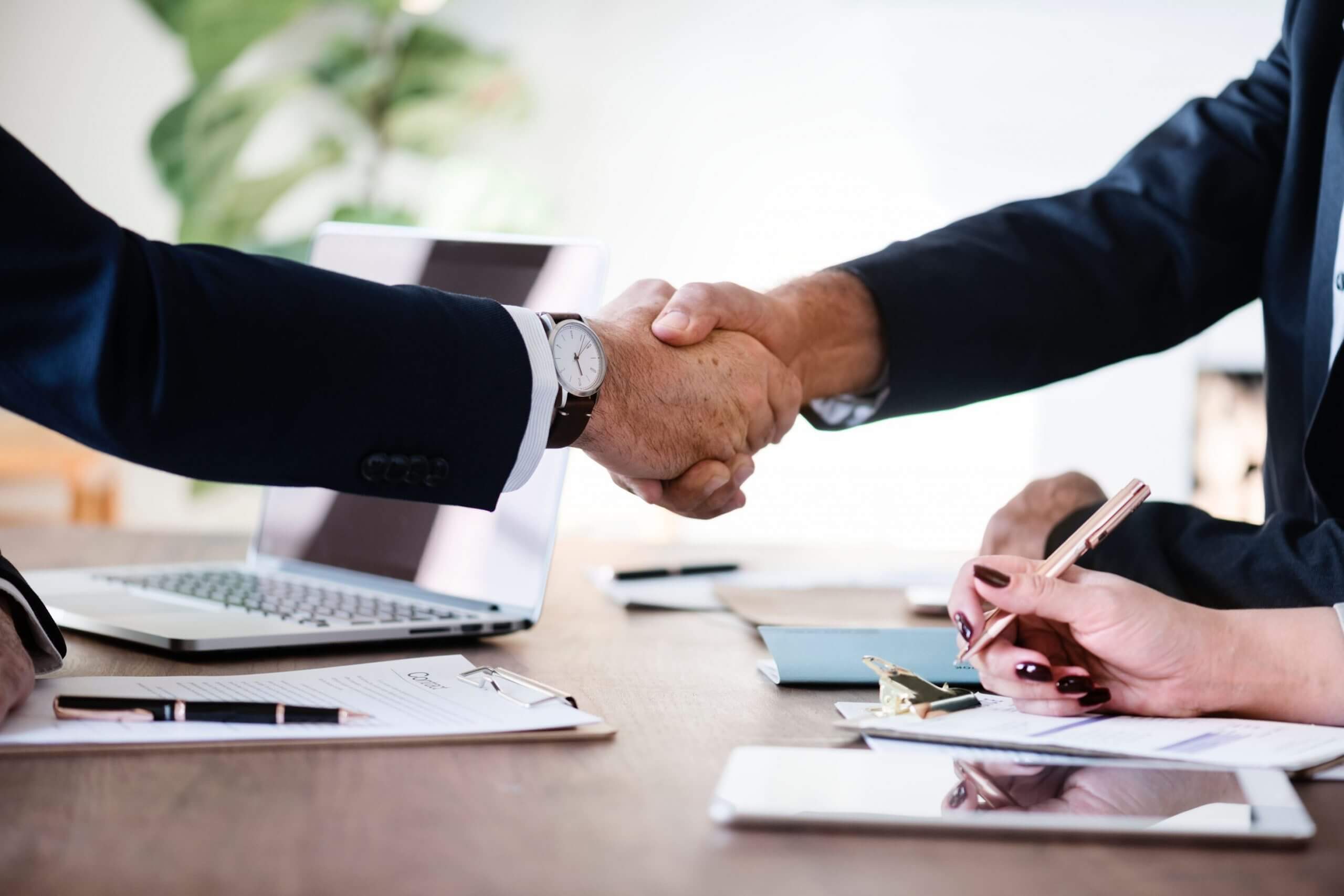 Source: kerteam.com
For example, if you are selling books, partnering with near-by bookstore would be more than good for you.
Ensure you are partnering with non-rival businesses which will open up a whole new business scope for you.
This way your brand will reach a wider group of people.
You can undertake cross-promotional activities such as event sponsorship, co-branded campaigns, and giveaways.
It is important to partner with other eCommerce businesses that are not simply taking advantage of your good identity in the market.
Trick 10 – Security leads to Greater Momentum of Your eCommerce Business
According to one survey of 2015, it shows a 30% hike in online retail fraud attempts.
Your customers will buy products or services only when he or she has trust in your business in terms of security.
Many eCommerce businesses were benefited by affixing VeriSign Seal on the Request a Quote form.
Other security badges such as McAfee Secure and AllClear also ensures that your business has A-grade security – which helps in winning the trust of your customers.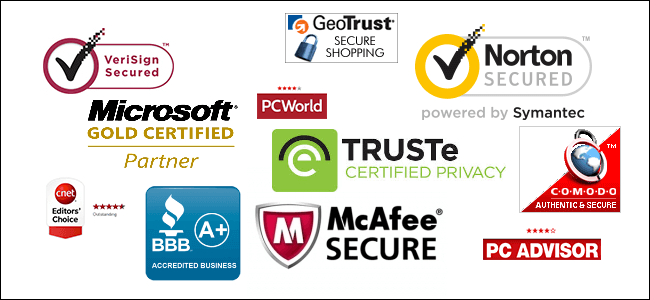 You can also suffix this security certificate for your business.
But once the certificate expires, the badges will be automatically removed from your site.
It's time to Boost up Your eCommerce Business!
We hope you have considered the above-given tips and if even this does not work to retain loyal customers, worry not! You can grab the sales opportunity through retargeting as 50% conversion rates come through retargeting.
How will you retarget? With the help of cookies that are saved on the user's computer when they visit your site.
This cookie has an ad code so when the shoppers browse on the internet, they will be able to see ads related to your brand.
You can also market your eCommerce brand on various social media sites to reach a larger group of customers.
Well, if you have concerns in terms of functionalities of your eCommerce business store, it is high time to meet developers of Magento agency in Sydney.